Lions re-sign Canadian receiver Johnson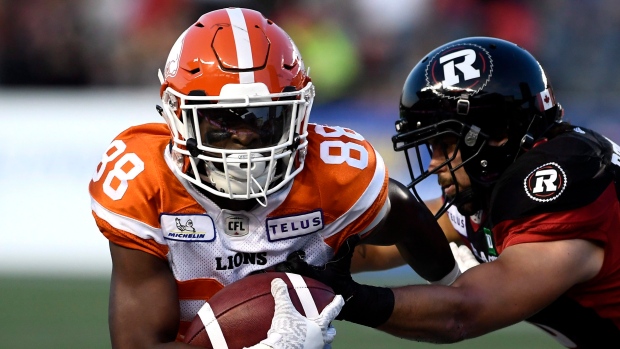 The BC Lions announced Tuesday they have re-signed Canadian wide receiver Shaq Johnson for the 2019 season.
Johnson has spent his entire CFL career with the Lions after BC selected him in the fourth round of the 2016 Draft.
The 25-year-old finished with 28 receptions for 336 yards and three touchdowns in 16 games last year.
In three seasons with the Lions, Johnson has 58 receptions for 857 yards and five touchdowns.