Lions sign Vaillancourt as mini-camp begins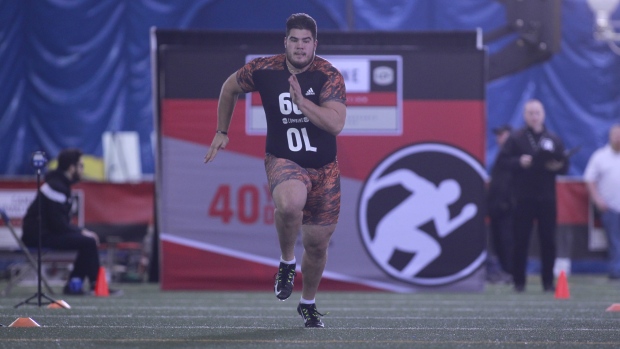 The B.C. Lions announced Wednesday that they have agreed to terms on contracts with seven players from their 2016 CFL Draft class, including offensive lineman Charles Vaillancourt.
Vaillancourt was the Lions' first-round pick - fifth overall - after trading down from third overall with the Hamilton Tiger-Cats. The 6-foot-4, 329-pound guard played for four years with Laval.
The team also signed offensive lineman Dillon Guy, receivers Brett Blasko and Shaquille Johnson, defensive back Brennan VanNistelrooy along with fullback Nathan O'Halloran and defensive lineman Boyd Richardson
The players will report to Kamloops for the start of mini-camp this week.