Lions veteran WR Moore retires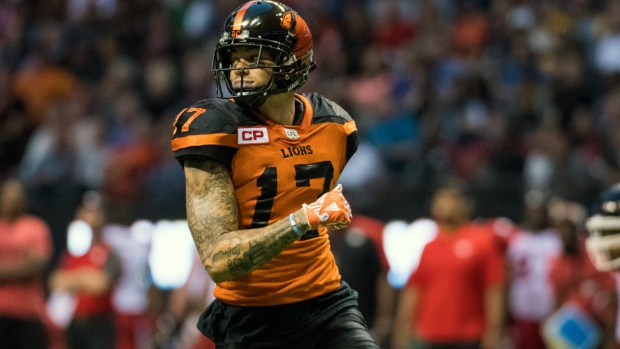 The BC Lions announced Friday veteran receiver Nick Moore has officially retired.
Moore spent the past two seasons with the Lions and began his career with three seasons in BC.
The 31-year-old finished 2017 with 37 receptions for 547 yards and two touchdowns.
"Congratulations to Nick on a great career," head coach Wally Buono said in a media release. "He was a pleasure to coach and we appreciate his many contributions to the club. We wish Nick all the best in the future."
In between his Lions tenures, Moore spent two seasons with the Winnipeg Blue Bombers. The Toledo product eclipsed the 1,000 yards receiving mark in 2013 and will finish his career with 282 receptions for 3,758 yards and 16 touchdowns in 69 games.