LSU RB Guice: NFL team asked 'do I like men'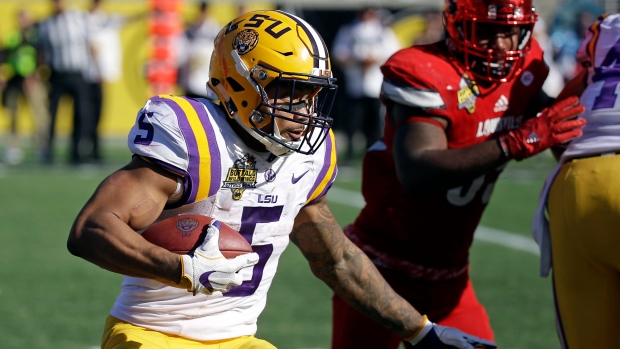 LSU running back Derrius Guice said Wednesday that he asked by about his sexual orientation by an NFL team while at the combine in Indianapolis last weekend.
''It was pretty crazy," Guice told "Late Hits" on SiriusXM NFL, per USA Today Sports. "Some people are really trying to get in your head and test your reaction. ... I go in one room, and a team will ask me do I like men, just to see my reaction.
"I go in another room, they'll try to bring up one of my family members or something and tell me, 'Hey, I heard your mom sells herself. How do you feel about that?'"
Guice did not say which team asked the question about his sexuality, but the league condemned the action in a statement on Thursday.
"A question such as that is completely inappropriate and wholly contrary to league workplace policies," the NFL said. "The NFL and its clubs are committed to providing equal employment opportunities to all employees in a manner that is consistent with our commitment to diversity and inclusion, state and federal laws and the CBA. We are looking into the matter."
Atlanta Falcons assistant coach Marquand Manuel apologized in 2016 after it was revealed he asked former Ohio State cornerback Eli Apple if he was gay during a combine interview.
Guice is projected to be selected in the first two rounds of this year's NFL draft. He rushed for 1,251 yards and 11 touchdowns as a junior last season.