Lulay, Sutton expected to start vs. Stamps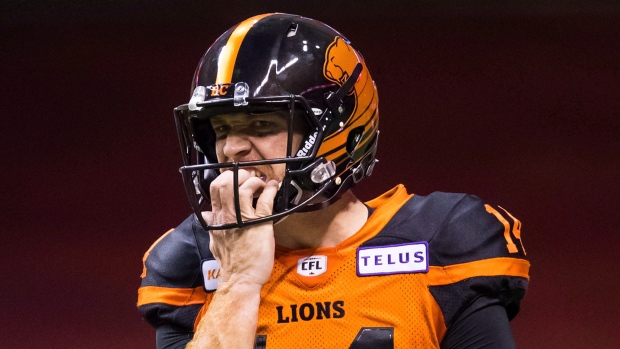 The BC Lions could get two key pieces of offence back as quarterback Travis Lulay and running back Tyrell Sutton are expected to start against the Calgary Stampeders on Saturday, according to TSN's Farhan Lalji.
Lalji adds that injured linebacker Solomon Elimimian hopes to practice next week and play in one or two games before a possible playoff game.
Lulay, who has been out since Sept. 14 after suffering a dislocated left shoulder against the Montreal Alouettes, practiced with the starters on Tuesday. Last month, the Lions acquired Sutton and a 2019 third-round pick from the Alouettes in exchange for a 2019 second-round pick.
Lulay, 34, has thrown for 1,845 yards with eight touchdowns passes and four interceptions over eight games with Lions this season, his 10th with the franchise.
In nine games for Montreal this season, Sutton has 86 carries for 417 yards and a touchdown. He also has 30 receptions for 309 yards.
Elimimian, 31, has recorded 26 tackles over four games this season, his ninth season in BC. He is a four-time CFL All-Star.
The Lions are 7-7 and battling for their playoff lives in the tightly-contested West Division.