Maas says he will return to Eskimos in 2019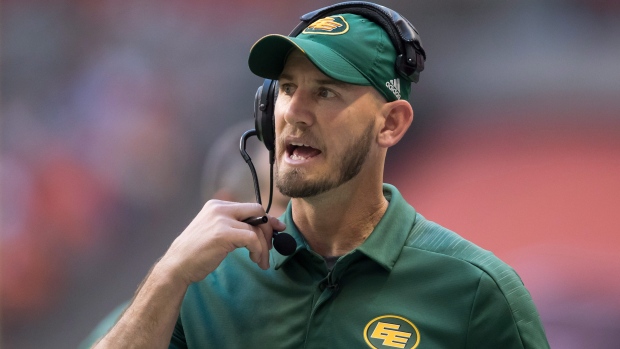 Jason Maas said Wednesday night during an appearance on 630 CHED that he will be back as head coach of the Edmonton Eskimos.
The Eskimos have not officially confirmed Maas' return.
Maas added that he is leaning toward not being the offensive coordinator and will likely fill the role from within the coaching staff.
Maas, who voiced desire to return to the club following the end of the season, has been at the helm of the Eskimos since 2016. Prior to his time in Edmonton, Maas served as the offensive coordinator and quarterbacks coach for the Ottawa Redblacks
In his playing days, Maas had two separate stints as a quarterback with the Eskimos, one from 2000 to 2005 and the other from 2008 to 2010. He also spent time with the Hamilton Tiger-Cats and Montreal Alouettes.
The Esks finished the season at 9-9, failing to make the playoffs, but did pick up a win in the final week of the season over the Winnipeg Blue Bombers.