Mexico is just the start of Ambrosie's international vision for CFL
CFL commissioner is taking the league down a new path – even if others can't see the end result as clearly as he can, Dave Naylor writes.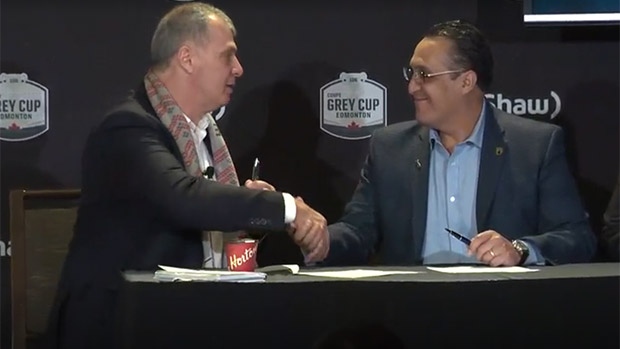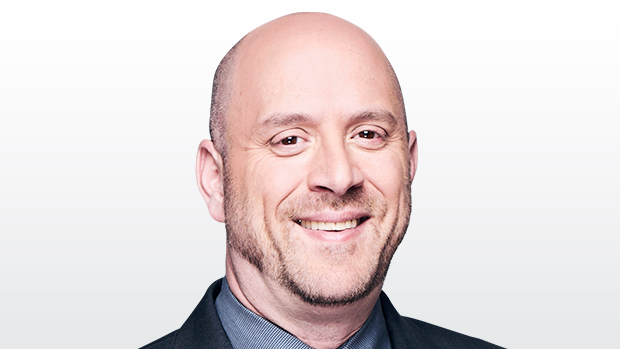 Commissioner Randy Ambrosie's vision for the future of the Canadian Football League is clear.
He wants to make the league international. He wants players from around the globe in CFL uniforms. He wants to sell broadcast rights back to their home countries. He wants Canadian players to participate in overseas leagues for development that might one day lead them back to the CFL.
Yes, all signs point to a very different vision for the future of the CFL, even if not everyone understands exactly how this is going to happen. There remain skeptics, especially among some franchises' football personnel.
That's understandable given that coaches and general managers are concerned about winning this coming season, not about some outside-the-box vision to drive the league's future revenues.
Team owners and presidents were briefed on the international strategy this fall, but for the most part the football personnel remained focused on the 2018 season and largely in the dark about exactly what the league is up to.
That's why one of the goals of this week's league meetings in Mont-Tremblant, Que., was to bring the league's coaches and general managers up to speed on where the league is heading.
That included a presentation on the state of international football, which detailed the extent of growth of the game globally, including where the best players beyond Canada and the U.S. are coming from – places like Brazil, Germany, Japan and Mexico.
CFL teams will begin putting their toes into international waters this weekend with a CFL combine in Mexico City, followed by a draft of players' rights.
However, the fact that a good number of the league's general managers and head coaches are taking a pass on this weekend's venture shows there is still lukewarm enthusiasm for what this all means in the short term, especially since so many questions remain about how this will all be put together.
For instance, it's unclear exactly how international players will become part of a CFL roster, rosters which right now are constructed of 21 Canadian players, 20 Americans and three quarterbacks (with no designation).
No one is ready to address that question, since anything to do with the ratio falls under collective bargaining with the players' association, which is expected to begin in February.
But if international players are going to be a significant part of the future of the CFL, then presumably we're talking about more than just a player or two on a practice roster.
That would likely mean adding roster spots to every team since it is unlikely the players' association would come on board with a plan that means fewer jobs for Canadians.
But Mexico is just the start.
Later this winter, Ambrosie will host German football officials. The commissioner is also planning a European trip that will include visits to France, Italy and Scandinavia.
Why is all this happening? Well, the driving force behind it all is the same impetus that sent the league down the course of U.S. expansion more than a quarter century ago.
Back then, the CFL's revenues were flat and there seemed to be limited prospects from revenue sources within Canada to increase them. So the league went in pursuit of American dollars, hoping that establishing a presence with U.S. expansion teams would lead to the pot of gold from U.S. television. Unfortunately, that experiment collapsed before that idea could be realized, although expansion fees did provide the league with a desperately needed short-term cash infusion.
Things aren't so desperate these days. But there remains the challenge of where the next wave of new dollars will come from.
That's where Ambrosie's international strategy comes into play, an idea just as ambitious as U.S. expansion was but substantially less risky, it appears.
Could the CFL turn itself into a league with multiple international broadcast contracts around the world, where fans in other countries follow their countrymen playing the three-down game?
Could the league open itself up to international sponsors and investment?
It all sounds very ambitious and perhaps far-fetched to those who've seen the league stub its toe on far less ambitious endeavours.
But this is the path Ambrosie is taking the league down. It's happening as we speak – even if others can't see the end result as clearly as he can.