Mike Reilly: The CFL's most wanted man
The CFL's highest-paid player will set a new standard for marquee quarterbacks in the coming weeks, thanks to being in the prime of his career just as the market for his services opens up across the league, TSN Football Insider Dave Naylor writes.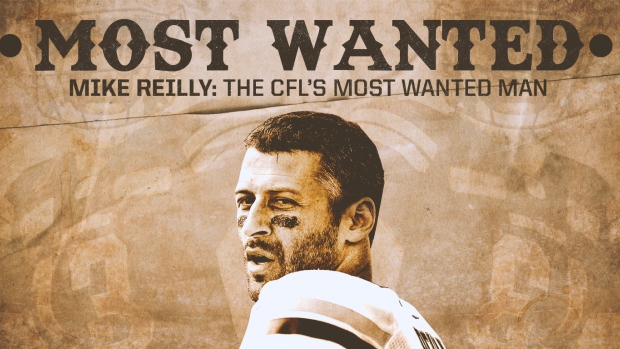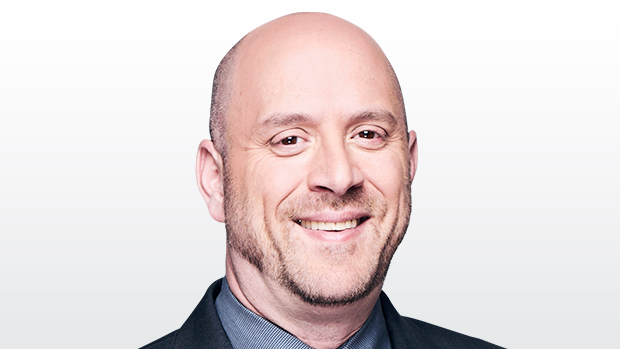 Mike Reilly is about to become a wanted man and the most sought-after CFL free agent in memory.
Already the league's highest-paid player at more than $500,000 per season, Reilly will set a new standard for marquee quarterbacks in the CFL in the coming weeks, thanks to being in the prime of his career just as the market for his services opens up across the league.
His timing is perfect.
Reilly is 34 years old, proven, healthy and entering free agency a time when only two teams – the Hamilton Tiger-Cats and Winnipeg Blue Bombers – can say with any certainty who their starting quarterback will be for the first week of the 2019 season.
The Edmonton Eskimos are doing everything they can to convince Reilly that he should stay beyond his six seasons in green and gold. You don't need to see No. 13 splashed in the middle of their 2019 season ticket advertisement do know how badly they want him back.
But it's presumed that at least three teams – the BC Lions, Saskatchewan Roughriders and Toronto Argonauts – will make a strong push for Reilly if he becomes a free agent on Feb. 12. There could be more if the Calgary Stampeders lose Bo Levi Mitchell to the NFL or if Ottawa loses Trevor Harris via free agency.
Any team with a need at quarterback would be foolish not to take a run at Reilly who, beyond his abilities, possesses all the intangibles a team could want in its starter.
Taking virtually every snap last season on an Eskimos team that finished 9-9 and missed the playoffs, Reilly led the CFL in passing yards with 5,562, was second in touchdown passes with 30, completed more than two-thirds of his passes, had the second-highest quarterback efficiency rating and the second-longest average yards per pass.
Oh, and in making every start for the second season in a row, he was once again voted by his peers as the CFL's Toughest Player in the annual CFL on TSN Player Poll.
True free-agent bidding wars for elite quarterbacks are rare because teams tend to lock these players up for years with healthy signing bonuses. Star quarterbacks are also often leery of the uncertainty that can come with a change of scene.
That brings us to the Eskimos and Reilly and how it has reached the point that one of the league's marquee quarterbacks may be about to part ways with one of its marquee franchises.
Reilly's background is the classic example of how CFL stars come about. He was a standout at Central Washington, where he was the runner-up as the nation's top Division II player during his senior season.
From there came a quartet of NFL stops over two years – Pittsburgh, Green Bay, St. Louis and Seattle – before Reilly made the decision to go north and chase a chance to play regularly over another long-shot NFL camp invite.
He spent two seasons as the Lions third-string quarterback before moving up to No. 2 behind Travis Lulay in 2012. That season he earned his first two starts, throwing for 682 yards and completing 69.3 per cent of his passes.
It was a small sample, but as Reilly headed towards free agency after the 2012 season with the expiry of his first CFL contract, teams around the league had recognized his long-term potential and immediate value.
That's when then-Edmonton general manager Ed Hervey struck, proactively trading for Reilly's rights on Jan. 31, 2013, just two weeks before the opening of free agency. Though he would have to beat out Matt Nichols, who had already spent two seasons in Edmonton, Reilly signed a three-year contract with the Eskimos and entered camp that spring in what the team called an open competition.
When Nichols suffered a season-ending injury in the preseason, Reilly took over the No. 1 job, starting all 18 games and passing for more than 4,200 yards and 24 touchdowns as the Eskimos went 4-14. Reilly battled injuries over the next two seasons, but was healthy enough to lead Edmonton to a Grey Cup win over Ottawa at the end of the 2015 season.
A two-year contract extension announced in April of 2016 put him at the top of the CFL's pay scale, earning in excess of $500,000 per season.
In the three seasons since, he's made every start but one, won an MOP Award and thrown for nearly 17,000 yards to go with 88 touchdowns against 43 interceptions.
If he leaves Edmonton, it's going to create an enormous hole on a team already facing a load of pressure after a rare non-playoff season in 2018.
Which is where the story gets even more interesting.
Last March during CFL Week in Winnipeg, still 11 months from free agency, Reilly said he felt an obligation not to sign a new contract as long as the CFL stuck to its policy of refusing to grant signing bonuses before the signing of a new collective agreement. (Bargaining is expected to begin later this month to replace the current CBA, which expires in May.
That stance created a certain bridge to free agency and one to a land of uncertainty for the Eskimos.
Reilly was less definitive at season's end about waiting for a new CBA before signing a new contract, acknowledging the uncertainty it created but stopping short of saying he wouldn't sign until a new one was agreed upon.
Instead, his focus appeared more on giving himself time and space to consider all options before signing what could be the last big-money contract of his career.
"You don't come into these scenarios very often in your career where you have the potential to become a free agent and you can sit back and look at the landscape of everything and truly totally evaluate your own organization and where they fall in line with everybody else," said Reilly, in a studio interview on 630 CHED two days after the 2018 regular season ended.
"I'm in a situation where I don't have to make a rushed decision and I can look at all the different factors that are important to me and what I look for in a franchise."
All the while, the BC Lions have been the elephant in the room during Reilly's march towards free agency.
The Lions football side is operated by Hervey these days – the same man who traded for Reilly's rights when he was in Edmonton and gave him the opportunity that's brought him to this point.
In fact, Reilly cited Hervey as one of the reasons he extended his contract with Edmonton in the spring of 2016.
"He has a ton of confidence in Ed Hervey - he kept going back to that," reported TSN's Gary Lawless at the time.
As a former Lion, Reilly is familiar with Vancouver and the comforts that come with playing in a retractable roof stadium as opposed to the open Prairie of Edmonton.
And his off-season home just happens to be Seattle, as easy drive from Vancouver.
No one in the CFL will be surprised if Reilly is a BC Lion next season.
But that won't stop the Saskatchewan Roughriders from making their case for him becoming the biggest name in the country's most vibrant CFL market.
Or the Toronto Argonauts from letting him know the perks that come from joining the Maple Leaf Sports and Entertainment family.
At his year-end availability, Reilly left the door wide open about his future. He waxed sincerely about what being an Eskimo has meant to him but never suggested his priority was to be back. He appeared open and honest, even if he didn't say what Eskimo fans wanted to hear.
Reilly is going to have his choice.
In a sport where teams most often have the control, the tables have turned.
With one stroke of Reilly's pen, so too might the balance of power in the CFL.