MLS gaining global stars, but still lagging on travel
With Sunday's final between the Columbus Crew and Portland Timbers approaching, TSN soccer analyst Noel Butler takes a look back at the 2015 MLS season.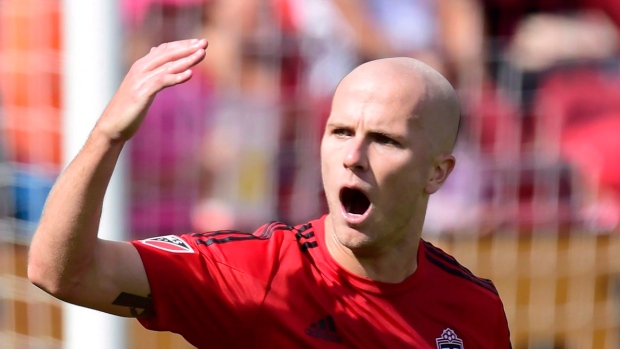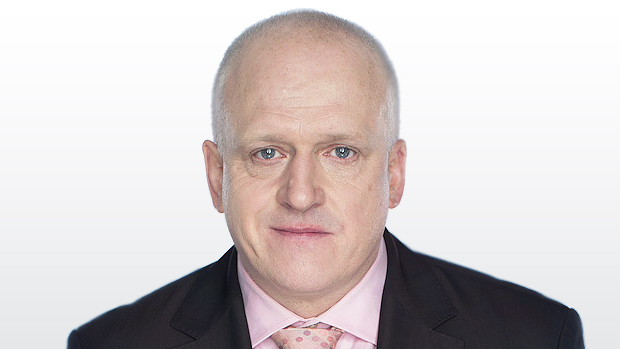 This was an Major League Soccer season that saw the introduction of two magnificent new clubs and supporters flock to stadiums in unprecedented droves, none more impressively so than back on opening weekend when a capacity crowd of more than 62,000 took in the debut of Orlando SC and NYCFC at the Citrus Bowl.
Never in the history of MLS have so many footballers of global renown made the switch to our shores. Ownerships willingly forked out lavish salaries, spending an astronomical $120 million on the difference makers — a six-fold increase on investment toward the Designated Player pool compared to just five seasons ago.
The return was recorded at turnstiles across the league. Capacity crowds grew as the season wore on, pushing the average match attendance through the 21,000 barrier. The league was showcased to a global audience, capped by the more than 140 nations that will take in Sunday's MLS Cup.
Now, as the great and good of MLS descend on Columbus for their annual board of governors meeting, the vast majority will do so aboard private jets or in first-class cabins.
Paradoxically, throughout the season the teams flew on commercial airlines traveling in economy, save the few times they were permitted to charter. A matter recently bought up in the media by Montreal Impact star Didier Drogba, one of the members of MLS's outstanding Class of 2015 DPs.
As the Crew and the Timbers were finalizing their plans for the second leg of last weekend's conference finals, Drogba was reminiscing with UK media on his experiences since joining the Impact back in July.
The Chelsea legend did not hesitate in stating his deep belief MLS would soon be one of the grandest domestic leagues in world football.
Drogba was also unequivocal on his thoughts regarding economy travel, which places extra burdens and demands on the players as they criss-cross the continent. More so when connecting flights are delayed and disrupted.
It was a matter I bought up when speaking with Drogba's head coach earlier in the week.
"With the amount of high-profile players coming into this league that are used to a certain standard of travel, obviously it's going to push this issue a little bit quicker," Mauro Biello told TSN690.
"It's something the players need to negotiate in their CBA and put a little bit of pressure on the league to implement this type of travel. We all know that for us to travel to San Jose it's a six-hour flight but when you go commercial it's a 12-hour day. When you have a 12-hour day in the middle of the season you are not recovering and you are not preparing for any type of game and it becomes difficult."
This explicitly bares itself out when analyzing how the very best clubs perform at home compared to the woeful returns they achieve in road games.
I'm no analytical anorak, but take a glance at the final standings in both conferences. Tellingly, not one club out of 20 had a winning road record this season. The league's regular-season champion only managed to win at a rate not much better than once in every three matches.
This is a matter which has been percolating for quite some time. Back in time for the start of the 2008 season, the league permitted clubs to charter a total of four times per season, in other words two return trips. Reason cited was not to allow any one team to gain a competitive advantage over another.
David Beckham's was permitted to travel first class whilst his teammates were stuck with slumming it in economy during his first season in MLS. LA Galaxy captain Landon Donovan rightfully took offence to Beckham's preferential treatment.
With a league still in desperate search for credibility and, just as importantly, financial viability, this very limited loosening of the travel budget belt made economic sense at the time.
The same does not hold today.
A simple exercise in the price of MLS franchises when Beckham entered the league in 2007 compared to the value Forbes placed on the teams this summer shows an extraordinary rise. Those Forbes valuations are not just plucked from the sky and were a source quoted by commissioner Don Garber during his state of the league address to media Thursday.
Toronto FC made their MLS debut back in 2007, paying an expansion fee of $10 million. Forbes places a $175-million value on TFC today.
You don't have to be an economist to understand that this extraordinary rise in value over this time frame is correlated to a dramatic upswing in income at BMO Field.
For a league that prides itself on parity and rightfully has its sights set on been mentioned in the same breath as a BPL or a Bundesliga, I for one hope that at this weekend's board of governors meeting the owners take it upon themselves to revisit the commercial versus charter flight argument.
The league should allow and provide for the best possible conditions so as to ensure teams are far more competitive on the road.
After all it's the highly unpredictable nature of sport which drives us to the stadium or experience the event live on TV. Be it from the comfort of the sofa at home or, even better, down the supporter's pub.