Mooseheads trade Fucale to Remparts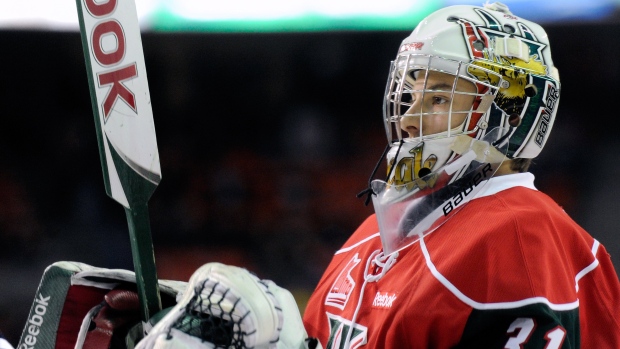 The Halifax Mooseheads have traded goaltender Zach Fucale, defenceman Matt Murphy and a fifth-round pick in the 2015 QMJHL Entry Draft to the Quebec Remparts in exchange for goaltender Eric Brassard and the Remparts' first- and third-round draft picks in 2016 as well as the team's first and second round picks in the 2018 QMJHL Entry Draft.
Fucale is currently attending Canada's World Junior selection camp.
In 24 games withy the Mooseheads this season, Fucale has posted a 13-9-2 record with a 3.20 goals-against average and an .890 save percentage.
He was selected in the second round (36th overall) of the 2013 NHL Draft by the Montreal Canadiens.
Murphy has scored five goals and 13 assists in 28 games with the Moosehads this season.
Brassard, meanwhile, has posted a 9-3-1 record with a 3.52 goals-against and an .899 save percentage in 17 games with the Remparts.