Naylor's Kickoff: Roughriders find success through unique formula
TSN Football Insider Dave Naylor gets you ready for the CFL playoffs with a look at how Saskatchewan's running game and defence have carried the team to the postseason and big off-the-field decisions in Edmonton and Toronto.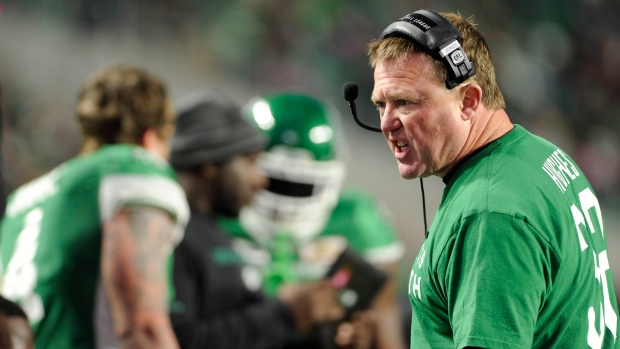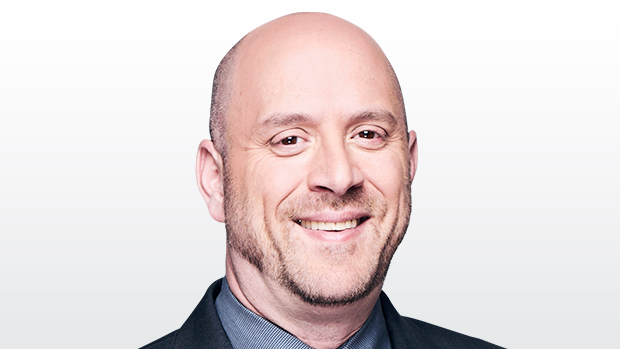 These Saskatchewan Roughriders are unique.
In fact, it's hard to think of another successful Canadian Football League team built this way, with pedestrian quarterback play, a decent ground game, outstanding special teams and a defence that scores almost as often as the offence.
The Roughriders scored 25 offensive touchdowns this season, 10 fewer than the Toronto Argonauts, who finished with the worst record in the CFL and just fired head coach Marc Trestman.
The Edmonton Eskimos scored 51 offensive touchdowns – more than twice as many as Saskatchewan – and missed the playoffs.
There may have been American college football teams or NFL squads that have succeeded with this model, but in the four-down game teams can control the clock by running the football and elite defences are more common.
But in Canada, the formula for winning is most often throwing the football and scoring loads of points. That's not what has made the Roughriders' run to this point so special.
It's hard not to give credit to head coach and general manager Chris Jones who built this roster with his own hands. He's stacked his defence with some freakish athletes who define themselves with their speed, aggressiveness and playmaking ability.
He's got a great punter and superb field goal kicker and a return game that is always a threat to score.
Saskatchewan has managed to grind out yards on the ground despite losing running back Jerome Messam earlier this season. Tre Mason, Marcus Thigpen and Cameron Marshall have all had their days in the sun, creating a unique three-headed monster that has given the Roughriders fresh legs throughout the season.
Jones was vilified earlier this season for his unorthodox coaching approach but he managed to shut out the noise in a place where that's not easy to do. And no one is complaining now.
How many times did fans watch a Roughriders win only to ask themselves a few hours later how the heck Saskatchewan won? It's fair to wonder what kind of team this would be if it was getting even average play at the quarterback position.
If Jones can win with this style in August and September, he can certainly do it in November. The Roughriders have beaten every team in the playoffs this season except for Ottawa.
They are hungry, healthy, puzzling, unique and amazing.
This is truly a team that got here its own way.
Trestman Out, Popp Stays
Jim Popp and Marc Trestman have known each other since the 1980s, when Trestman was a young coach on Bud Carson's Cleveland Browns staff alongside Popp's father, Joe.
Trestman's decision to come to Montreal at Popp's invitation worked out better than anyone could have hoped for. The Alouettes lived atop the CFL under his guidance as head coach, and Trestman got to fulfill his dream of becoming a NFL head coach when he was hired by the Chicago Bears.
A few years later, Popp and Trestman reunited in Toronto, turning a last-place team into a Grey Cup winner in just a season.
How that all went sour so quickly makes absolutely no sense, at least on the surface.
But any time a coach who is held in high esteem is fired in a hurry, there is only one conclusion to be reached: There must have been strong differences of opinion behind the scenes or clashes in personality that couldn't be overcome.
First-year Argos' president Bill Manning and Popp concluded they couldn't take this team where they want it to go with Trestman in charge.
How much the CFL's incoming salary cap for coaches may have played into this decision isn't known. (For the record, Manning said it played no factor at all.)
Regardless, it's a stunning turn of events given where this franchise was at the end of November one year ago.
Maas stays, Reilly's future unknown
Edmonton general manager Brock Sunderland made the decision to retain head coach Jason Maas, which wasn't a great surprise given he was given a two-year contract extension through 2020 earlier this year.
What we will never know is how much the priority to re-sign starting quarterback Mike Reilly might have affected this decision.
Reilly, a free agent this off-season, hasn't engaged in talks about a new deal and isn't planning to before the league and its players sign a new collective agreement or the league lifts its temporary ban on off-season signing bonuses.
The reigning CFL MOP was asked about his future by reporters in Edmonton his week and left the matter wide open.
He did, however, powerfully sing the praises of Maas with more than the standard lip service quarterbacks often give to their head coaches.
So how, if you're Sunderland, do you not allow that to influence your decision?
We'll never know the answer to that, but it would have been hard to part ways with Maas given that he's presumably a huge chip in the pursuit of bringing Reilly back.
Riders-Bombers unfamiliar playoff foes
For two teams that share what is arguably the most intense rivalry in Canadian football, it's stunning how rarely the Blue Bombers and Roughriders have met during the playoffs.
Even though the Blue Bombers spent several years in the East Division when the league had eight teams, it's hard to rationalize how these teams could have only two playoff matchups since 1975.
One of those was the 2007 Grey Cup game in Toronto, which Saskatchewan won after Winnipeg quarterback Kevin Glenn missed the game with an injury.
In terms of atmosphere, it doesn't get any better than Saskatchewan at Winnipeg or Winnipeg at Saskatchewan. That's why there should be a special feeling inside Mosaic Stadium for Sunday's Western semi-final between two teams surely as fired up as their fan bases.
Tampering Fines
On the eve of its season of recruiting new coaches and management for 2019, the CFL issued a memo last week warning teams they could be fined $50,000 and a first-round draft pick for tampering.
It was two years ago the league first began cracking down on coaches and management being lured away to other teams while still under contract elsewhere.
One Division Not Happening
The Edmonton Eskimos failing to make the playoffs at 9-9 while the Hamilton Tiger-Cats are hosting a playoff game at 8-10 has reignited calls for the CFL to go to one division.
In fact, Edmonton GM Brock Sunderland said this week the Eskimos will be pushing the one-division idea at league meetings in January, comments that echo those of Winnipeg GM Kyle Walters one year ago when his 12-win team drew a 12-win first-round opponent while the eight-win Ottawa Redblacks drew eight-win Saskatchewan in the division semi-final.
The point, however, appears moot because CFL commissioner Randy Ambrosie said this that the league's goal is to have two five-team divisions and the current format fits the possibility of Halifax coming on board.
Speaking of Halifax
Maritime Football Ltd. announced this week in Halifax that it is accepting $50 deposits on season tickets for a team that hasn't been granted and doesn't have a place to play.
The move carries some risk, since there would seem to be more to lose by an underwhelming response than gain from one that exceeds expectations.
Speaking of expectations, Anthony Leblanc of Maritime Football Ltd. said on Wednesday that the group hopes to fill half of its 24,000-seat stadium with season ticket holders. Given the minimal commitment required, and the fact that these types of exercises are intended to demonstrate enthusiasm, anything less than 15,000 would have to be considered a disappointment.
Getting significantly more deposits would silence any sense that Halifax isn't hungry for its own CFL franchise.
The final word on Manziel
Johnny Manziel's final numbers for his rookie CFL season won't stand out and his highlight tape will have more footage of him scrambling away from pursuit than completing passes downfield.
But it's worth remembering that most great CFL quarterbacks have progressed slowly, especially those thrust into a playing role during their rookie season. Remember, Doug Flutie had a 52.8 per cent completion percentage in his first CFL season and threw more interceptions than touchdowns.
There are a couple of things worth recognizing about Manziel, however, that are significant.
For one, Manziel's first CFL season didn't do anything to bring him closer to the NFL. That's not all on him, given the circumstances he was thrust in to this season. Having to play behind a weak offensive line for an offensively challenged team forced Manziel to play a lot of sandlot-style football, which he can do, but it tends not to impress NFL people.
He'll still be only 26 years old next season and it would only take one outstanding season to possibly put him back on the NFL radar, but that seems remote right now.
The other note of significance is that Manziel made it through a 21-week season without having any public incidents away from the field. It's rare for a player who couldn't keep himself straight in the NFL, with millions at stake, to be able to keep things on track in the CFL, where there is so much less to lose.
But, at least in the public eye, Manziel managed to do that.
That's no small accomplishment for someone who seemed to have so little self-control not all that long ago.