Tampa teams to help remove Confederate statue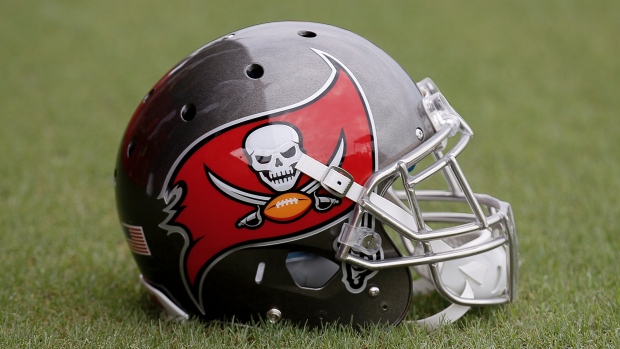 Tampa Bay's three pro teams are banding together to help remove a Confederate statue from in front of the city's downtown courthouse.
The NFL's Buccaneers issued a joint statement from them, the NHL's Lightning and MLB's Rays via Twitter stressing the importance of removing the statue, especially in light of the recent tragic events that happened in Charlottesville, Virginia on Aug. 12. The weekend rally devolved into a violent clash between protesters attending a "Unite the Right" white nationalist rally and various Democratic groups and supporters over Virginia's decision to remove Confederate symbols. The rally got so heated and violent it resulted in the death of a 32-year-old woman and 19 more injured after James Alex Fields Jr. drove his car into a crowd of people.
"Recognizing that this monument does not reflect the values of our community, in collaboration with the Greater Tampa Chamber of Commerce, our organizations have dedicated funds to assist in moving the statue from the public space in front of the courthouse," the Buccaneers' organization released in their joint statement on Twitter. "Now more than ever, we must stand united and committed to diversity and inclusion as we all attempt to heal from the tragedy in Charlottesville."
Tony Marerro of the Tampa Bay Times reported on Tuesday that some members of the Sons of Confederate Veterans were "standing guard" to watch over the statue and make sure it would not be taken down.
The 106-year-old statue, called Memoria en Aeterna, meaning "in everlasting remembrance", is a tribute to the soldiers who fought for the Confederate states during the American Civil War. The statue depicts a solider carrying his rifle while walking home upon the conclusion of the war.
As racial tensions increase in the United States, pro sports organizations and teams, like the three in Tampa Bay, and their players have begun to speak out. The NBA's biggest star, LeBron James, recently spoke out against the Charlottesville attack and stressed the need for love to heal.
North of the border, the CFL has also recently launched a "Diversity is Strength" initiative to promote the different cultures and religions of the league's players on the backs of T-shirts worn during pre-game warm-ups. The shirts were originally planned for release later in the season, but the CFL made the decision to release them last weekend in the wake of the tragic events that took place in Charlottesville.
Aaron Mesmer of Fox 13 News reported on Monday that Hillsborough County commissioners set a one-month deadline to find the $140,000 funds necessary to move the statue from outside of the courthouse. The Tampa Bay Times reported several elected officials have donated towards the cause, as has former Buccaneers coach Tony Dungy. He and his wife have pledged $5,000.