NHL says NHLPA blocked effort to start long-term study of retired players
The National Hockey League has accused the NHL Players' Association of blocking proposed studies to explore the mental health of both current and retired players, allegedly because the union argued such studies might impact the players' employability.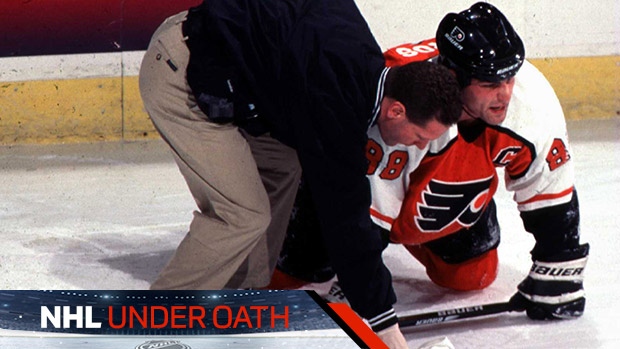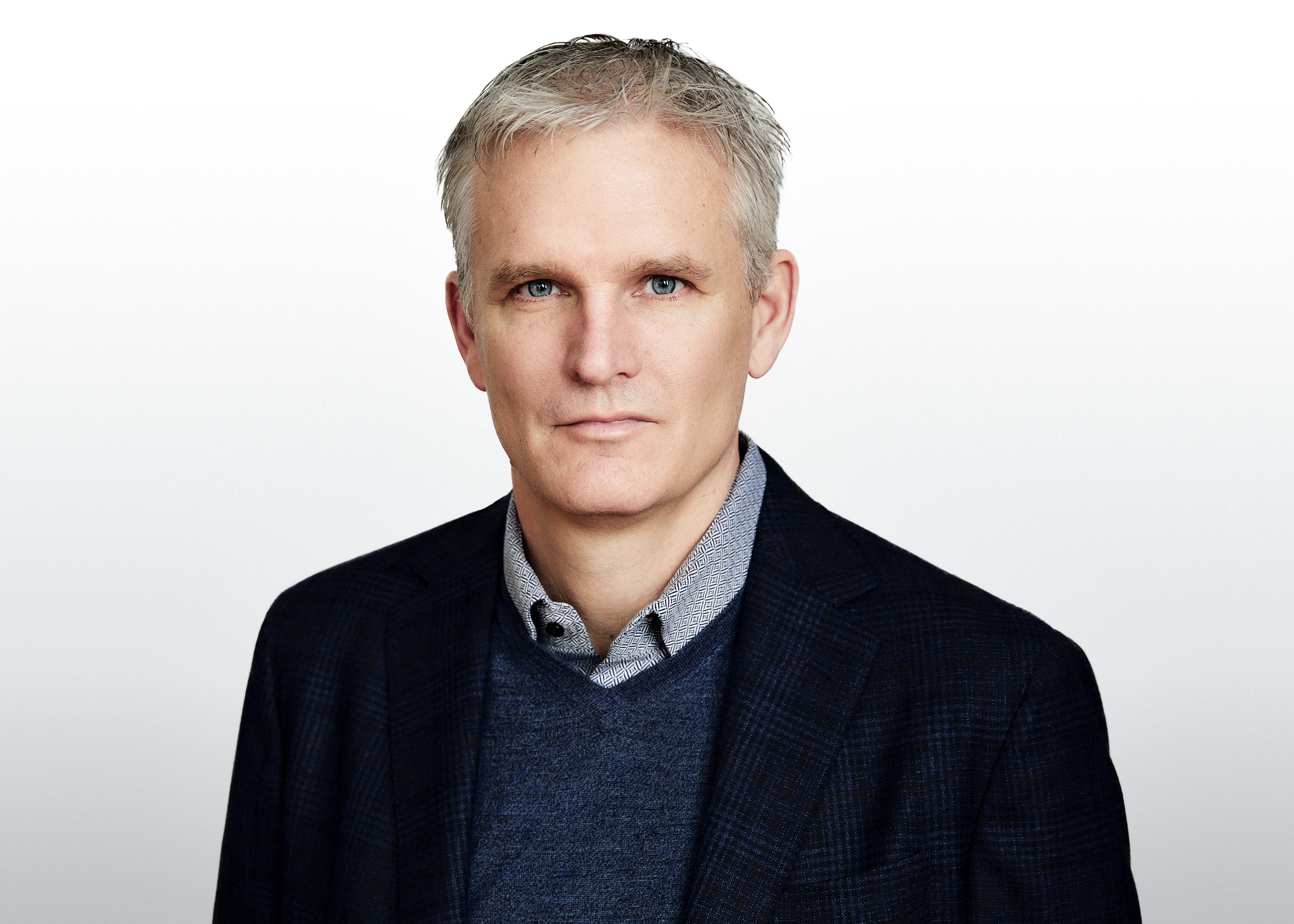 The National Hockey League has accused the NHL Players' Association of blocking proposed studies to explore the mental health of both current and retired players, allegedly because the union argued such studies might impact the players' employability.
Details of the league's negotiations with the union over the proposed studies are included in a series of 31 depositions obtained by TSN. The depositions of NHL executives, team doctors and trainers and NHLPA staff and medical advisors were held in connection with the proposed class-action concussion lawsuit filed against the NHL in U.S. federal court in Minnesota.
While the NHL has drawn more scrutiny than the NHLPA over its approach to player safety and brain injuries, the depositions raise questions about whether the Toronto-based union could be doing more to better understand the mental health issues faced by retired players, knowledge that might be used to help secure improved health care coverage for both current and retired players.
The degenerative brain disease chronic traumatic encephalopathy, or CTE, first entered the public conversation in 2007. Former NFL player Mike Webster, who died five years earlier in 2002, was posthumously diagnosed with CTE by neuropathologist Bennet Omalu. For years NHL medical consultants shared the view that the disease was specific to football.
Dr. Willem Meeuwisse, a former Calgary Flames team doctor who is a medical consultant to the NHL, testified during a July 15, 2016, deposition in Calgary that the collective attitude began to shift after Boston University researchers announced in December 2009 that former NHL player Reggie Fleming had been diagnosed with CTE.
Fleming, who played for six different teams during his 12-year NHL career (1960 through 1971), died in July 2009 at age 73. He was the first NHL player to test positive for CTE, a neurocognitive disease that is known to cause mood swings, alter personalities, and lead to dementia.
"There was a bit of a perception that this was not a hockey player problem," Dr. Meeuwisse testified. "It was something that was in the sport of football. That changed I think ... with the Reggie Fleming case ... and as it started to become evident that this might be something affecting hockey players…"
Dr. Meeuwisse testified that NHL medical consultants proposed a retrospective study of current NHL players and a prospective study of retired players to the NHL/NHLPA Concussion Subcommittee, whose members include NHL and NHLPA medical consultants and lawyers.
A prospective study typically monitors a group of study subjects over a long period of time, watching for development of diseases or other health outcomes, while a retrospective study collects information that already exists at the time research is conceived. For instance, a retrospective study might investigate the cognitive health of active NHL players who have had multiple concussions.
"I'm thinking that was '10, '11, somewhere in there, and then when that was brought back on the table, the Players' Association specifically said, 'We do not want to go there; we don't want to study this area.' "
Dr. Meeuwisse testified that Dr. John Rizos, a medical consultant to the NHLPA, told the concussion subcommittee that the union would not support such a study, even one involving retired players.
"Did he say why?" plaintiff lawyer Steve Grygiel asked Dr. Meeuwisse.
"Employability of the players," Dr. Meeuwisse answered. "We know that some players take longer to recover, some don't. It could be that certain players might be at a higher risk of something, and the idea of assigning risk to people, he felt would affect their contract value."
Dr. Ruben Echemendia, another NHL medical advisor, was also asked about the NHLPA's alleged stonewalling of a study in 2012. He, too, claimed that the union said a study might impact the employability of players.
If a study, for instance, found that after four or five concussions a group of players "looks worse" than those with two or three concussions, a player with five concussions "is going to be viewed as damaged goods," Dr. Echemendia testified during a June 22, 2015, deposition in State College, Penn.
Dr. Echemendia did not identify a specific person at the NHLPA who blocked the prospect of such a study.
Some depositions involving NHLPA officials and medical consultants, including those of union lawyer Maria Dennis, medical consultants Dr. Paul Comper and Dr. Alan Finlayson and former NHLPA executive director Paul Kelly, remain sealed by the court at the request of the union and will not be released unless a judge rules it is in the public interest.
The depositions of some NHL medical consultants are also sealed.
Several NHL team owners were asked under oath whether they believed a long-term study of the mental health of players would be a good idea.
Nashville Predators owner Thomas Cigarran was asked in his Aug. 28, 2015, deposition in New York whether the NHL should continue studying the link between repeated head trauma and long-term brain injuries.
"Should be or from a legal or moral standpoint I don't think there has to be," Cigarran testified. "I think it might be smart business to find out to the extent possible if there are these issues and problems that are created."
Washington Capitals owner Ted Leonsis was also asked in his Sept. 2, 2015, deposition in Washington whether it was important to have a better understanding of the effect of NHL hockey on players' long term health.
"…there's lots of things that you are concerned with about retired players, but most of our focus, most of my focus, has been on the players that I have on the team," Leonsis testified.
While the NHL and NHLPA both publicly take the position that they are partners in growing the business of hockey, the depositions also highlight repeated disputes on issues such as player education and monitoring of their neurocognitive health.
For instance, Dr. Echemendia said that since the NHL and NHLPA began a concerted effort in 1997 to educate players about the danger of repeated brain trauma, the NHLPA has not allowed any NHL medical consultants to attend the union's annual fall tour when players are advised about the NHL's concussion protocols.
Months before the NHLPA allegedly shot down the NHL's proposed study, the league rejected a similar proposal by the union.
In January, 2012, Dr. Rizos and Dr. Comper proposed a study that would examine all NHL players who had been evaluated for a possible concussion during a game between the 2006-07 and 2011-12 seasons, according to an Aug. 14, 2015, deposition in Ottawa of Dr. Mark Aubry, a team doctor for the Ottawa Senators.
Dr. Rizos and Dr. Comer proposed exploring the outcomes for players who had returned to play in the same game they incurred their injury compared to players who had not returned to such games.
Dr. Aubry testified such a study was not pursued because by 2012 the NHL had introduced rules that purportedly prevented players from returning to the same game in which they had suffered a concussion.
"Let bygones be bygones," Dr. Aubry testified. "That was what happened then."