Nova Scotia becomes third province to change labour code to accommodate CHL teams
​Three Canadian provinces over the past two years have changed their labour code to accommodate Canadian Hockey League teams, which have sought exemptions from potentially having to pay players at least the hourly minimum wage.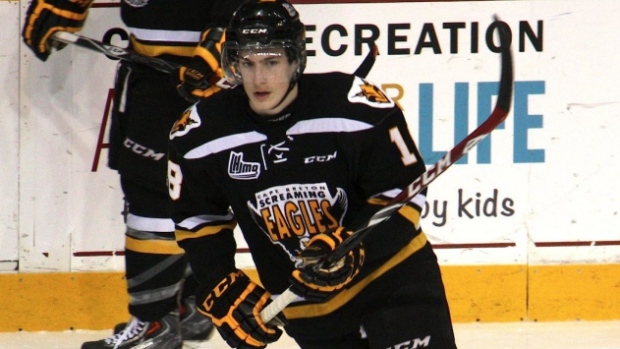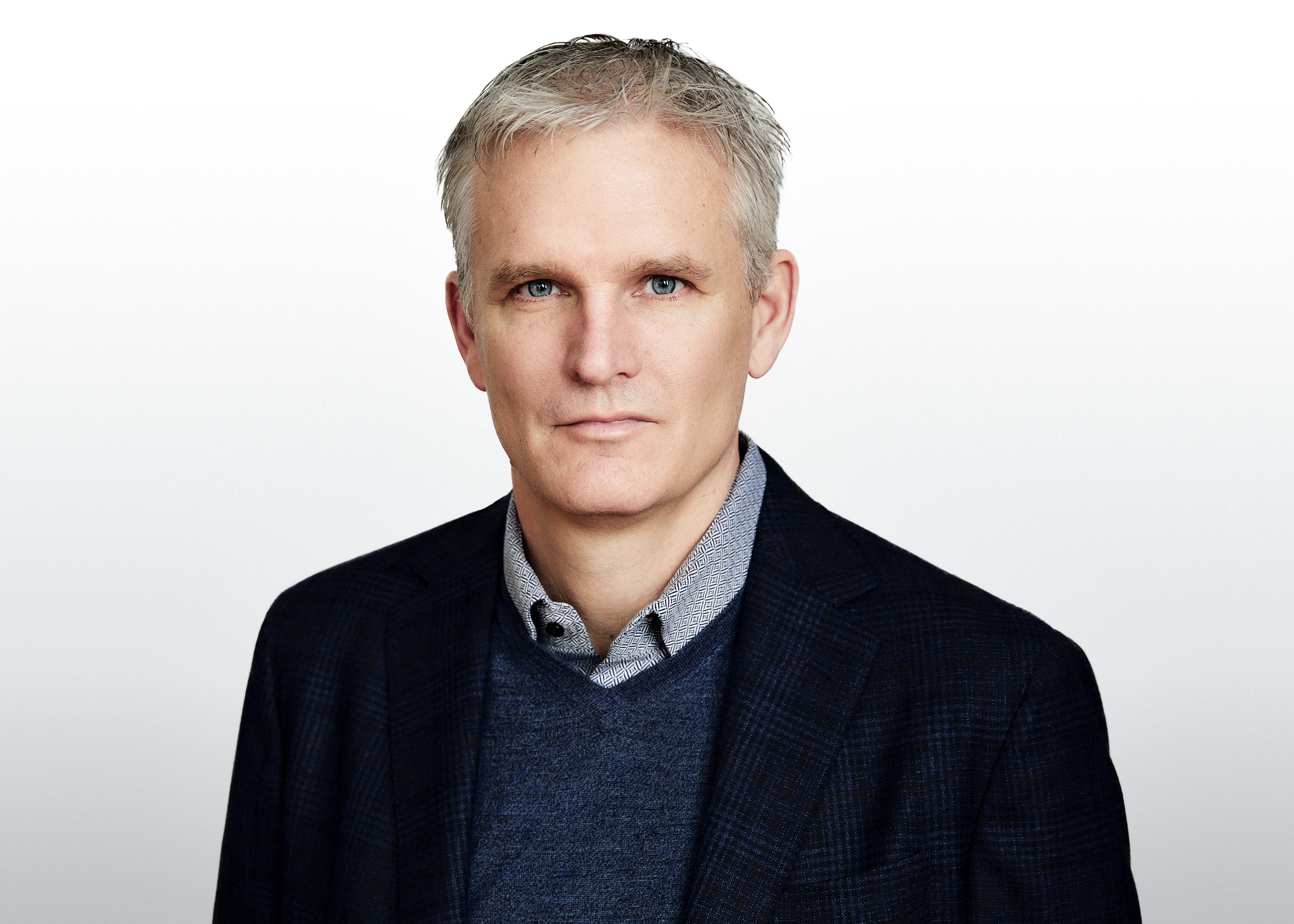 Three Canadian provinces over the past two years have changed their labour code to accommodate Canadian Hockey League teams, which have sought exemptions from potentially having to pay players at least the hourly minimum wage.

Nova Scotia became the latest province to adopt such a change on July 4. Premier Stephen McNeil told reporters at a press conference he was worried that a proposed class-action lawsuit filed against the CHL in Ontario over working conditions for players threatens the future of major junior hockey.
The Halifax Mooseheads and Cape Breton Screaming Eagles of the Quebec Major Junior Hockey League (QMJHL) are based in the province.
"To be frank, we saw the class-action suit killing junior hockey in the Maritimes," McNeil said. "The fact is that junior hockey here is important to us. We believe these changes will keep it here.
"Teams know they have the responsibilities to the players in treating them well. They'll continue to do so… Every kid that I know would want to go play, as a matter of fact they'd pay to play for the Mooseheads."
The change in law means that athletes who are considered employees will not have to be paid minimum wage. The exemption also includes relaxed regulations on defined hours of work, holiday and vacation pay and employment termination protections.
Athletes who are employees will still be entitled to leave of absence rights, equal pay for men and women, and protection from discrimination, the Nova Scotia government said.
Only days following the employment law change, Dave Wilson, the provincial New Democratic Party critic for labour in the province, pledged to try to overturn the exemption.


Wilson said the legal change amounted to a "backroom deal."

"There was no public consultation about the change in law, no notice that it was being considered, or that the government was talking to the teams," Wilson said in an interview. "I don't believe that when the CHL teams told the government that they can't afford to pay players minimum wage that anyone asked to see their financial statements."

He said he also planned to investigate whether CHL team executives had registered as lobbyists before they met with government leaders to ask for the change, which also affects teams in other sports, such as the Halifax Hurricanes of the National Basketball League of Canada.
Nova Scotia labour ministry spokesman Andrew Preeper declined to address the issues raised by Wilson.


"We've provided all the information we can on this," Preeper wrote in an email.
The 60 CHL teams are fighting a lawsuit filed in Ontario Superior Court in Toronto by former players who charge that major junior teams should be sharing more of their profits with players.


The CHL, the umbrella organization that represents the Ontario Hockey League, Western Hockey League and QMJHL, has argued that it is a development league featuring amateur student athletes.
It has also argued that if it's required to pay damages to the players, some teams may go out of business. Moreover, the CHL says some players are also eligible for valuable scholarship programs when they finish playing junior hockey.
David Doorey, a York University law professor who is an expert in employment law, said Nova's Scotia's move was "sad."


"There are lots of businesses that struggle to make a profit, but we don't exempt them all from minimum employment standards," Doorey said. "These standards represent the absolute minimum level of working conditions that society tolerates. If a business can't meet even these low standards, then they shouldn't be in business, or they should change their business model. There's nothing special about junior hockey teams in this regard."
Players in the QMJHL who are 16 and 17 years old are supposed to receive $35 per week, according to the league's rulebook, the Chronicle Herald newspaper reported on July 6. Players who are 18 get $50 while 19-year-olds get $60 and those 20 and older get $150.
In April 2014, Saskatchewan changed its provincial employment laws so that teams do not have to pay players, beyond the typical $50 weekly stipends for expenses that most players receive. The province is home to five WHL franchises. In February, British Columbia, home to six WHL franchises, followed suit.
"It provides certainty to the WHL and its teams and players, and underscores B.C.'s support for amateur hockey and its economic contributions to the province," a B.C. ministry of employment spokesman wrote in a statement.
"From time to time, stakeholders ask government for exemptions to the Employment Standards Act for certain groups and this was one of those cases. We carefully considered the WHL request as we would any other similar request. Saskatchewan, Nova Scotia and Washington State have recently granted similar exemptions that cover their WHL teams or equivalent."
The state of Washington, home to four WHL teams, last year investigated working conditions of the teams' mostly teenaged players and determined that it would not classify players as employees.
It's unclear if labour law amendments in Saskatchewan, B.C. and Washington State were identical to those in Nova Scotia, although Nova Scotia cited the other jurisdictions when it announced its own changes.
Saskatchewan officials met with WHL team executives, but did not require them to show evidence of their finances, Greg Tuer, executive director of Saskatchewan's employment standards department, confirmed in an interview with TSN.
Tuer said he and his colleagues consulted with Nova Scotia officials in recent months. Tuer said he's unaware of any WHL player in Saskatchewan lodging a complaint over working conditions.


"Complaints are usually filed by former employees who no longer fear reprisals," Doorey said. "Why would junior hockey players be any different? The quickest way to find your butt riding the bench would be to pick a legal fight with your team's owners. It's naive to suggest that workers who don't complain are happy with having their basic legal entitlements ignored."
Most CHL teams are private companies and don't disclose their finances, although CHL president and OHL commissioner David Branch has said that roughly one-third of teams lose money. He has declined to provide any estimates on how much teams generate.
"We have said a number of times that we do not believe that our athletes are employees or governed by employment standards," Branch said in an email. "We do not think that employment laws are applicable to amateur athletes with in our league. A lot of time and focus is being diverted away from hockey to these legal matters. The recent events in Nova Scotia confirm what we always believed – that employment laws were never intended to apply to amateur athletes."
The Kitchener Rangers, who are publicly owned, play in a city with a population of 219,000. In August, the team reported total revenue of $6.4 million for the previous season, up slightly from the year before. The Rangers sold $366,981 worth of team merchandise alone during the 2014-15 season.


A study commissioned by lawyers for the former players suing the league reported CHL teams can afford to pay players and that most franchises are worth millions of dollars.
The Calgary Hitmen, the survey reported, are worth as much as $69 million. An investment banker, who requested anonymity and who specializes in sports team transactions, called the survey's valuations "wildly aggressive."
He said he doubts any CHL team would sell for half as much as the Hitmen's estimated value.


"If teams in the CHL are worth as much as that survey says, I don't think owners would mind paying players minimum wage," the banker said.