Pats QB Brady to return for 2018 season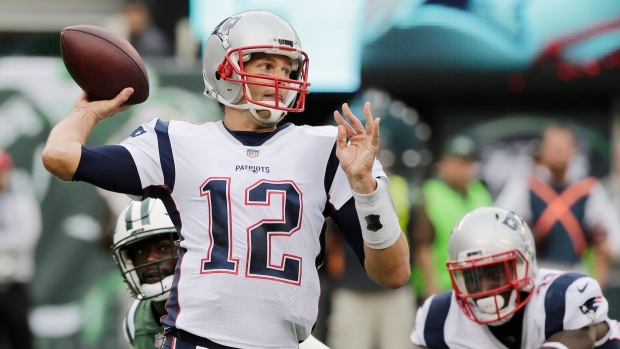 Tom Brady has put any doubts to rest on Monday night, confirming he will play the 2018 season.
It was reported last month that Brady was expected to start once again for the New England Patriots, but had not committed to coming back.
Brady, who will turn 41 this summer, told Jim Gray at a sit down at the Milken Institute Global Conference that he still hopes to extend his career into his mid-40s.
"I have personal goals. I want to keep playing," Brady said, per ESPN. "I've said for a long time I want to play to my mid-40s. I was told three years, when I was 36-37, 'You can't keep playing; no one wins Super Bowls [at that age].' It's a great challenge for me. I think I've been challenged my whole life. I feel like I can do it."
Brady skipped the team's voluntary offseason workouts last month for the first time since 2010, but told Gray he's simply trying to focus more on his family with his offseason time.
"Part of this offseason for me is certainly about still preparing for what's ahead in my next journey, my next mountain to climb with this group of teammates, but it's also [acknowledging] that a lot of people are getting the short end of the stick in my life -- certainly my wife and my kids," Brady said.
"Football is year-round for me. It's a lot of thought, a lot of energy and emotion put into it, but I need to invest in them, too. My kids are 10, 8 and 5. They're not getting younger, so I need to take time so I can be available to them, too. ... I've really spent the last two or three months doing those things, and I think I'm really trying to fill my tank up so that when I do go back, I can go back and I think I'll actually be, in my mind, a better player, a better teammate, because I'll be really rejuvenated."
The career-long Patriot is coming off an MVP season where he threw for 4,577 yards and 32 touchdowns to eight interceptions.