'Players' manager' Lamoriello testifies on Peluso case, fighting in the NHL
Former New Jersey Devils GM Lou Lamoriello testified he was blindsided by the news that onetime Devils enforcer Mike Peluso, who has been diagnosed with dementia, blamed the team for not protecting him better when he was an NHL player.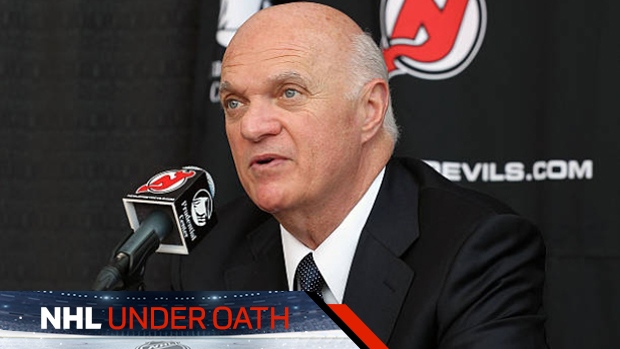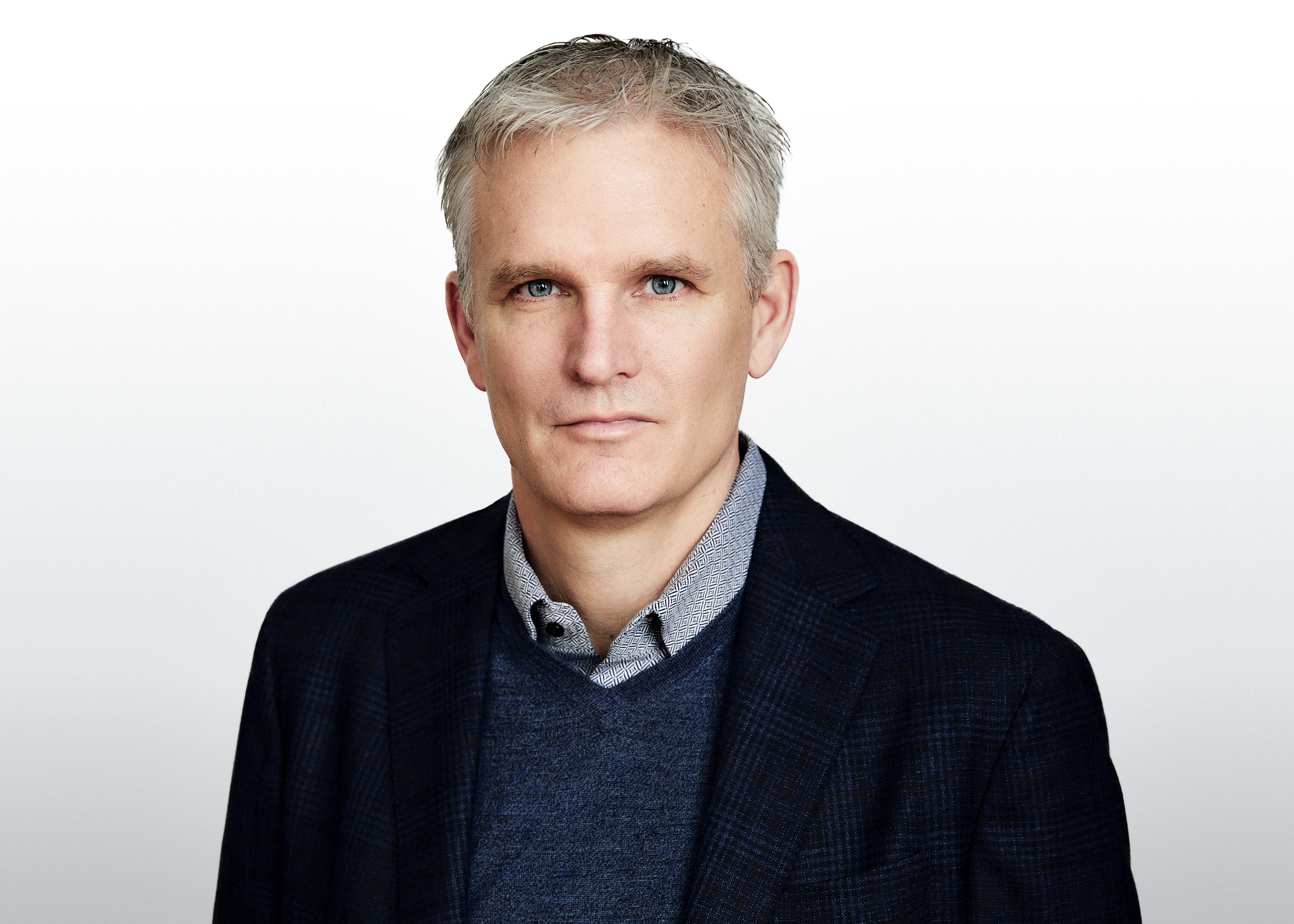 Former New Jersey Devils general manager Lou Lamoriello testified he was blindsided by the news that onetime Devils enforcer Mike Peluso, who has been diagnosed with dementia, blamed the Devils for not protecting him better when he was an NHL player.
During a Jan. 22, 2016, deposition in Toronto, Lamoriello said that his reaction was "complete surprise and disappointment" after reading a May 1, 2015, article in the Bergen, N.J., Record newspaper that quoted Peluso saying he held the Devils responsible for his health problems.
Peluso has said in both a civil lawsuit and in a workers' compensation case that he suffered a string of seizures while playing in the NHL, that the Devils and other teams allowed him to keep playing and fighting even after he began suffering seizures and that they fraudulently hid medical files that showed Peluso had brain damage.
"Michael, I think, was in New Jersey and knew me well enough to – what my concern was and is and continues to be for players," Lamoriello testified. "I'm a players' manager."
Lamoriello's testimony is among 31 depositions obtained by TSN in connection with the NHL concussion lawsuit and his comments are revealing on several fronts.
Throughout his Hall of Fame NHL career, which began in 1987 when he was hired as GM by the Devils, Lamoriello has run what Sports Illustrated called in 1999, "the tightest ship in the hockey business," a team whose basic tenets were "patience, loyalty, secrecy."
That mantra of secrecy adds to the spectacle of the three-time Stanley Cup-winning Lamoriello's 364-page deposition. Lamoriello has declined to comment publicly on Peluso's allegations and the deposition includes his first known remarks about his former player's charges.
Lamoriello was asked about Peluso's return to the Devils lineup in December 1993, days after suffering a concussion. Peluso's brain injury at the time was so bad, Devils massage therapist Bobby Huddleston said in a 2016 interview with CTV's W5, that a confused Peluso dressed, undressed and showered at least four times following a Dec. 18, 1993 game against the Quebec Nordiques. Peluso was hospitalized that night.
Peluso, then 28, had suffered a concussion after he hit his head on the ice during a fight against Nordiques enforcer Tony Twist. (Ten pages of Lamoriello's testimony after he is asked about the Peluso-Twist fight are redacted – hidden from public view.)
Peluso returned to the Devils' lineup days later and hit his head on the ice again, this time during a fight against Toronto's Ken Baumgartner on Dec. 23.
"Assuming that Mr. Peluso did get into a fight with Kenny Baumgartner four [sic] days after suffering a concussion, do you think that was safe for him to do so?" Stuart Davidson, a lawyer for the plaintiffs, asked Lamoriello.
"I could not make that judgment," Lamoriello said. "First of all, fights in the National Hockey League are not boxing fights… 90 per cent of the fights in the National Hockey League, no one even lands a punch. Ninety per cent of the fights are almost wrestling matches."
Lamoriello also said that Peluso, whose NHL career spanned from 1989 to 1997, made the decision to play and to fight.
"…He was cleared to play," Lamoriello testified. "We would have never let him play unless he was cleared to play. He also is being asked, I'm sure, it's done constantly, 'Are you okay? Do you feel okay? Are you all right?' He made the decision to go in. Nobody forces you to go in. He makes the
decision to play…and then he played that game. He got in a fight. He makes that decision."
Peluso's lawyer, Shawn Stuckey, said it was ridiculous for anyone to claim Peluso was making his own decisions about playing.
"Mike got a call from his coach who said that the Maple Leafs had guys like linebackers and he needed Mike to protect his teammates, and that's the reason Mike went back to play so soon," Stuckey said in a March 15 interview with TSN.
"The team pressured him to go back. When Mike got back to New Jersey from Quebec, his girlfriend had to drive him to the rink because he couldn't remember the way. He still had concussion symptoms. To say Mike or any other player in that situation makes a decision to go back on the ice after a concussion is unconscionable. Asking a concussed player if he's okay is like asking a drunk driver if they are okay to drive. It's remarkable that in 2016, Lamoriello is still willing to say something like, 'He said he was okay to play.' "
Lamoriello, who was named president of hockey operations of the New York Islanders on May 22, declined through a team spokesperson to comment on his testimony.
On Feb. 14, 1994, two months after his injury in Quebec, Peluso had a seizure and collapsed while working out on a treadmill at a Florida hotel.
Four days later, on Feb. 18, The New York Times reported that Lamoriello said Peluso's seizure was primarily due to dehydration and lack of nutrition. The Times also reported the Devils were worried Peluso's seizure could be related to his Dec. 18 concussion.
"Did you ever give any statements to the press about a seizure that Mr. Peluso suffered?" Davidson asked Lamoriello during the deposition.
"I also read something where – that said that I said something, but I didn't quote it," Lamoriello said. "I don't recall saying it… I wasn't quoted. Other people in there were quoted, so I don't recall saying it. … If I made a statement to The New York Times it would have been in quotes."
Following his Feb. 14 seizure, Peluso was examined by neurologist Marvin Ruderman, who sent a Feb. 21 report to Lamoriello to say, "I do not believe that the participation in playing hockey in itself poses an excessive risk for the development of further seizures unless he were to sustain head injuries."
After Dr. Ruderman's warning, Peluso went on to have another 99 fights in the NHL, 71 of them while he played for the Devils.
"…You would agree with me that Mr. Peluso continues to fight for the New Jersey Devils after this letter was sent?" Davidson asked Lamoriello during his deposition.
"Yes," Lamoriello said.
"By the way, fight for himself as well as the New Jersey Devils," Lamoriello added. "When you fight, you are protecting yourself sometimes. When you say fight, you're not fighting. You're fighting for your teammates, you're fighting for yourself. You're representing a team."
Lamoriello was asked during his deposition about fighting in the NHL. He said he supports it.
Lamoriello said Peluso was well liked as a Devils player and that he was among a group of "intimidating" players who had both size and strength. Fighting, Lamoriello said, was part of the "fabric" of players like Peluso and his Devils' linemate Randy McKay.
"…You never developed them," Lamoriello said. "That was part of them, their personality. And sometimes you never even knew if that's who they would be or who would do that."
"In the case of both of those players [Peluso and McKay], they came from college hockey. Neither one of them ever fought before they became pros. So you didn't know whether – so they weren't taught. It was part of their fabric. It was part of who they were."
Lamoriello was asked about the NCAA's move to outlaw fighting in hockey, one that he says has led to more cross-checking, more hitting from behind, and more spinal injuries.
"All you have to do today is go into a college locker room and walk around the room and look at every face shield, full face shield that they have, and you look at all the stick marks," Lamoriello said. "Because when there is no fear, there's no respect. When you have no respect, you have no fear of what how – you are going to do to someone and how you're going to hurt them."
Lamoriello was also asked whether he knows if his NHL coaches have ever told their players to fight. He said he meets regularly with his players and has never had a player tell him that they've been ordered to fight.
While Peluso says he is permanently disabled and has suffered at least 10 grand mal seizures because of injuries he suffered in the NHL, the Devils' insurance company, Chubb Group of Insurance Co., alleges that Peluso's seizures have been caused by "a lack of sleep, partying, dehydration, binge drinking, and failure to take medication…"
Lamoriello said that he had heard Peluso was working as a hockey scout when he learned of Peluso's medical problems through the Bergen Record newspaper story.
"I felt very bad for Michael, and I even asked a couple of our players if there was anything they thought I could or should do," Lamoriello testified.
"Did you do anything in response to the article to see if any assistance could be given to Mr. Peluso?" Davidson asked.
"No. I – I stayed away from it," Lamoriello answered.
"And why is that?" Davidson asked.
"Because I felt that – I saw there was a suit involved…I felt that my best – the right thing was I should not be involved in any comments or get involved with making it appear that I'm trying to do something to – you know, I have nothing to hide," Lamoriello said.
In a Nov. 15, 2016, decision obtained by TSN, a California Workers' Compensation Appeals Board commissioner ruled the Devils "wrongfully withheld" two documents that Peluso's legal team has said are crucial to his case.
One document that was not properly produced was a Dec. 18, 1993, medical report confirming Peluso did suffer a concussion in his fight with Twist. The second document was Dr. Ruderman's Feb. 21, 1994, neurology report warning the Devils that Peluso could have more seizures if he suffered more head trauma.
In a May 10, 2018, court filing in his civil lawsuit against the Devils, Peluso's lawyer alleged that he obtained 43 documents on Sept. 1, 2017, that were not properly produced during the discovery period in his six-year-old workers' compensation case.
The documents obtained in September, Stuckey wrote in the filing, "did not simply conceal the risk of a seizure disorder, but in fact, concealed an injury that Mr. Peluso was actually already experiencing and would only continue to worsen with every additional head injury."
Among the documents Stuckey said he obtained in September 2017 were diagnostics that included a electroencephalogram, or EEG – which uses sensors attached to the head and hooked by wires to a computer to measure brain waves – showing Peluso had suffered temporal lobe damage directly after his February 1994 seizure.
"Defendants should have immediately forced Mr. Peluso to retire and should have taken all efforts to prevent him from playing again," Stuckey wrote.
The franchise is under different ownership since Peluso first filed his workers' compensation claim six years ago. In August 2017, the defendants – the Devils, St. Louis Blues, Calgary Flames, Ottawa Senators and their insurers – offered Peluso $325,000 (U.S.) to settle that case.