Proposed class-action concussion lawsuit filed against WHL, CHL, Hockey Canada
Former Kelowna Rockets captain James Johnathon McEwan says he was often not given medical attention after fights, is now showing symptoms of brain-withering disease CTE.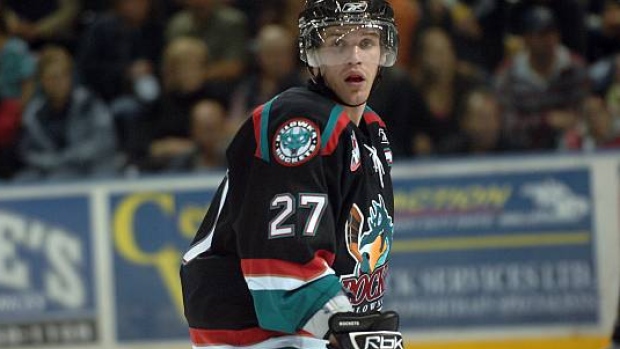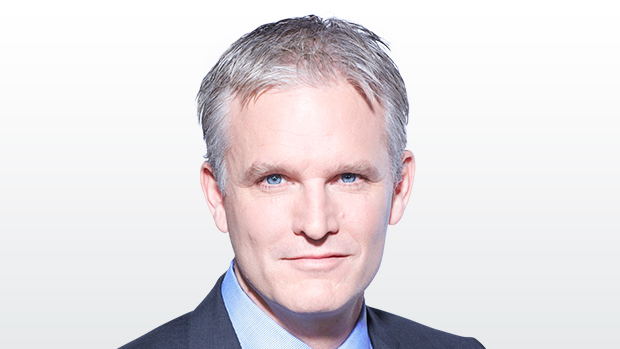 A former Western Hockey League player has filed a proposed class-action lawsuit against the WHL, Canadian Hockey League and Hockey Canada, alleging that he was often not given medical attention after his 72 fights in the WHL and that he now is showing symptoms of the brain-withering disease chronic traumatic encephalopathy, or CTE.

James Johnathon McEwan made his allegations in a 24-page notice of claim filed on Wednesday in B.C. Superior Court. His allegations haven't been proven and the defendants haven't filed their responses to the claim.
McEwan has brought forward the proposed class-action on behalf of any and all former CHL players who didn't advance to play in the National Hockey League and suffered injury as a result of concussive and subconcussive impacts.
McEwan, 31, is seeking damages for personal and physical injury, psychological injuries, special damages for out-of-pocket medical expenses and loss of past and future income. The Ottawa Citizen first reported on the lawsuit.
WHL spokesman Taylor Rocca, Hockey Canada spokesman Mark Halliday and CHL president David Branch didn't respond to an email seeking comment.
McEwan, a left wing, played for four seasons in the WHL from 2004 to 2008.
He joined the Seattle Thunderbirds in 2004 at the age of 17 and was involved in 18 fights throughout the season, fights that, according to his claim, were "not just condoned and tolerated by the coaches and managers of the teams he had played for, but… encouraged, praised and rewarded."

The fights led to "swelling, black eyes, loss of consciousness and temporary confusion. After each fight, Mr. McEwan would continue to play. He was not given medical attention."
The following season, McEwan was involved in 19 fights as a member of the Thunderbirds. He then served as an assistant captain for the Kelowna Rockets during the 2006-07 season.

"Mr. McEwan was involved in 25 fights throughout the season and was 'glorified' on numerous social media outlets as holding the best fight with the most punches landed, and was voted the third most entertaining player," his claim says. "The side effect of his continuous head trauma began to have a noticeable impact in his day-to-day life. He was beginning to experience severe anxiety, mood swings, personality changes and angry outbursts. Mr. McEwan began to consume copious amounts of alcohol in an effort to cope with the physical pain and mental distress he was regularly experiencing."
As a 20-year-old, McEwan was Kelowna's captain in the 2007-08 season, when he had 11 fights. His claim says the bouts in his final WHL season led to swelling and pressure in his head and a documented concussion, which resulted in a two-week medical leave from the team.

"Mr. McEwan began experiencing severe depression, anxiety, mood swings, memory loss, confusion, angry outbursts, and suicidal thoughts," his claim says. The WHL, CHL and Hockey Canada "should have known, or ought to have known, that multiple sub concussive and concussive blows to the head would lead to long term injury including but not limited to memory loss, dementia, depression, and CTE and its related symptoms."
McEwan played parts of five seasons in the ECHL after his junior career. His final season was 2014-15, when he appeared in 21 games with the Duluth, Ga.-based Gwinnett Gladiators.
In the statement of claim, McEwan's lawyer, Robyn Wishart, wrote that scientific evidence for decades has linked brain trauma to long-term neurological problems and that during practices and games, a CHL player can sustain close to 1,000 or more hits to the head in one season without any documented concussions.

"Such repeated blows result in permanently impaired brain function," the claim says, adding that neuropathologist Dr. Ann McKee, a researcher with Boston University, has diagnosed CTE in the brains of four former junior hockey players who never advanced to the NHL. All four of those players committed suicide before the age of 30.
McEwan's claim comes months after the NHL settled major concussion-related litigation of its own.
In August, a U.S. judge ruled that a proposed lawsuit against the NHL filed in Minnesota would not proceed as a class action largely because medical monitoring laws were too different between various U.S. states and Canadian provinces for players to form a common class of plaintiffs.
After that ruling, the NHL offered a settlement to some 300 former players. They face a Jan. 20 deadline to accept the settlement or pursue their own individual lawsuits against the NHL.

The CHL is also fighting class-action lawsuits in Alberta, Ontario and Quebec related to working conditions for players. In each of those cases, former players have alleged that for-profit teams should be paying players at least minimum wage.
The leagues have countered that if they have to pay players, some teams will go out of business. They also contend that most players who don't go on to play pro hockey are well looked after with education scholarships.