Quinn on Rangers' effort: 'Just a freaking joke'
The New York Rangers lost 7-5 to the Columbus Blue Jackets on Sunday for their sixth loss in the last seven games. Following the defeat, head coach David Quinn called his team's effort into question.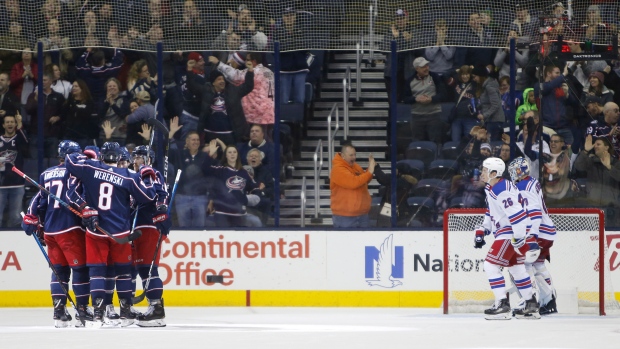 The New York Rangers lost 7-5 to the Columbus Blue Jackets on Sunday and have won just one of their last seven games.
Following the loss, head coach David Quinn had some harsh words for his team.
"You're going to lose hockey games. But you better want to battle somebody. It's just ridiculous," Quinn said via Brett Cyrgalis of the New York Post. "Three games where we feel good about our effort and compete, and then we come out here and do that? It's just a freaking joke."
Nick Foligno scored twice and three other Blue Jackets had two points apiece as Columbus quickly put a stop to any momentum the Rangers gained with a win the day before over the Islanders in Brooklyn.
Quinn spoke longingly of the effort turned in by John Tortorella's Blue Jackets on Sunday.
"Listen, that's a team that competes hard on pucks. They test your mettle, and we failed miserably tonight… miserably. Our lack of determination in one-on-one, fishing for pucks, you do that in this league that is what happens.
"We're going to watch this and we're going to learn from this. We have zero chance if we've got 20 guys in uniform not wanting to compete for pucks and get into people and have a little bit of snarl to your game."
With a game Tuesday night against the Carolina Hurricanes, Quinn and the Rangers won't have much time to figure things out.
"I wish I could have a practice where I could throw some pucks into a corner and see who comes out with it," Quinn said. "We're going to keep working at it, no matter any fashion we can. We're going to get after it."
New York plays three times this week before going on their bye week from Jan. 19 to Jan. 29. They sit sixth in the Metropolitan Division at 18-20-7.