Football Sunday Show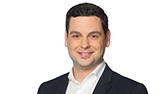 Football Sunday on TSN Radio is a 60-minute blitz of everything you need to know before kickoff. Join host Matthew Ross, Jon Still and special guests, as they break every angle down, including breaking news, the latest injuries, fantasy football advice, and NFL picks! Brought to you by OddsShark.net.
The content you are looking for is unavailable at this time, please check back soon for updates.