Weekend Game Plan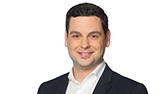 Start your weekend with a plan. Weekend Game Plan with Matthew Ross is a high energy, sports talk show every Saturday and Sunday from 7 to 9am. Featuring fresh takes on game action from the night before and a full setup of the day's matchups ahead, Weekend Game Plan is fast-paced, thought-provoking and always entertaining.
Contributors include: TSN 1050's Matt Cauz, TSN 690's Jon Still and Moe Khan, Andrew Zadarnowski of Habs Eyes on the Prize, The Athletic's Chris Meaney and the Surburban Newspaper's Mark Lidbetter.
Weekend Game Plan is produced by Dave Trentadue. Follow the show @MatthewWords on Twitter or @WeekendGamePlan on Facebook.
Habs Eyes on the Prize's Andrew Zadarnowski joins Matthew Ross & Dave Trentadue to discuss the Habs' win over the LA Kings, what happens when Jesperi Kotkaniemi returns and more.

Lu: Poehling here to stay

TSN's John Lu joins the show to discuss the Habs' OT loss to Philadelphia, potential roster moves and the Alouettes' first playoff game since 2014.

NBA Insider Dwight Walton joins the show to discuss the Raptors' performance so far without Kawhi Leonard, Steph Curry's injury and more.

The Fourth Period's Dave Pagnotta joins the show to discuss some trade rumours around the NHL, the Leafs' Cap situation and more.

Desriveaux: Would use VA the same way vs Ottawa

Former Alouette Danny Desriveaux joined the show to talk would you play Vernon Adams Jr. against the Redblacks next week, the Alouettes performance against the Tiger-Cats yesterday, how the coaching staff evaluates meaningless games and more.

Zadarnowki: Armia has been Habs best player

Andrew Zadarnowski of Habs Eyes on the Prize joined the show for Habs Breakfast to talk the start to Joel Armia's season, Jonathan Drouin playing with confidence, does Nick Suzuki deserve more opportunities and more.