Weekend Game Plan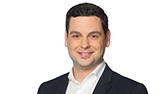 Start your weekend with a plan. Weekend Game Plan with Matthew Ross is a high energy, sports talk show every Saturday and Sunday from 7 to 9am. Featuring fresh takes on game action from the night before and a full setup of the day's matchups ahead, Weekend Game Plan is fast-paced, thought-provoking and always entertaining.
Contributors include: TSN 1050's Matt Cauz, TSN 690's Jon Still and Moe Khan, Andrew Zadarnowski of Habs Eyes on the Prize, The Athletic's Chris Meaney and the Surburban Newspaper's Mark Lidbetter.
Weekend Game Plan is produced by Dave Trentadue. Follow the show @MatthewWords on Twitter or @WeekendGamePlan on Facebook.
Habs Eyes on the Prize's Andre Zadarnowski joined the show to talk the battle for the 4th line center spot, Jesperi Kotkaniemi playing in Finland, the usage of Jake Allen and Carey Price in a condensed schedule, Claude Julien's comments and more.

Ian Beckles joins the show to discuss the Tampa Bay Lightning winning the Cup, the Rays heading to the World Series, Tom Brady vs Aaron Rodgers and more.

The Fourth Period's Dave Pagnotta joins Matthew Ross & Dave Trentadue to discuss Brendan Gallagher's new contract, the Habs' roster, Patrik Laine and more.