Weekend Game Plan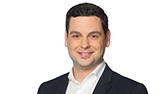 Start your weekend with a plan. Weekend Game Plan with Matthew Ross is a high energy, sports talk show every Saturday and Sunday from 7 to 9am. Featuring fresh takes on game action from the night before and a full setup of the day's matchups ahead, Weekend Game Plan is fast-paced, thought-provoking and always entertaining.
Regular contributors include TSN 1050's Matt Cauz, La Presse Canadienne's Fred Daigle, TSN 690's Amanda Stein and Moe Khan, Andrew Zadarnowski of Habs Eyes on the Prize, and The Surburban Newspaper's Mark Lidbetter.
Weekend Game Plan is produced by Dave Trentadue. Follow the show @MatthewWords on Twitter or @WeekendGamePlan on Facebook.
John Lu joins the show to discuss being on the ice when the Washington Capitals won the Stanley Cup.

Habs Eyes on the Prize's Andrew Zadarnowski joins the show to discuss the NHL Draft, the Stanley Cup Final and more.

Pagnotta: Where will Kovalchuk land?

The Fourth Period's Dave Pagnotta joins Matthew Ross and Dave Trentadue to discuss the Stanley Cup Final, Ilya Kovalchuk, the Habs' third overall pick and more.

It's time for Trial By Listener, where Judge Jon Still presides over Matthew Ross and Dave Trentadue's debate: should the Habs emulate the Vegas Golden Knights' pre-game ceremonies? Tune in to see who wins!

Beckles: Rays are irrelevant in Tampa market

Montrealer and former NFL player Ian Beckles joined Matthew Ross to talk living in Florida, the Buccaneers, getting to know Jon Gruden, the Lightning's growth in Tampa, the Rays staying or going and the anthem policy in the NFL.