Weekend Game Plan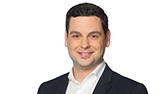 Start your weekend with a plan. Weekend Game Plan with Matthew Ross is a high energy, sports talk show every Saturday and Sunday from 7 to 9am. Featuring fresh takes on game action from the night before and a full setup of the day's matchups ahead, Weekend Game Plan is fast-paced, thought-provoking and always entertaining.
Regular contributors include TSN 1050's Matt Cauz, La Presse Canadienne's Fred Daigle, TSN 690's Amanda Stein and Moe Khan, Andrew Zadarnowski of Habs Eyes on the Prize, and The Surburban Newspaper's Mark Lidbetter.
Weekend Game Plan is produced by Dave Trentadue. Follow the show @MatthewWords on Twitter or @WeekendGamePlan on Facebook.
The Fourth Period's Dave Pagnotta joins the show to discuss the Erik Karlsson trade, the Habs and more.

Pearlman : My book on the USFL was a true labor of love

Author Jeff Pearlman joined Matthew Ross to talk about his new book "Football For A Buck : The Crazy Rise and Crazier Demise of the USFL". Learn all about how the USFL, and Donald Trump, tried to compete with the NFL in the mid 1980's.

Matthew Ross, Moe Khan, Jonathan Still and Dave Trentadue preview the 2018 NFL season.

We have some fun on the Weekend Game Plan this week as Matthew Ross, Dave Trentadue, Jon Still and Habs Eyes on the Prize`s Andrew Zadarnowski pick their all-time Habs lineup. Greats like Beliveau, Richard, Robinson and Perreault(!?!?!?) come off the board as we try to build the best team.

Tewksbury: Mental coaching a necessity in today's MLB

Former Major League Baseball pitcher and current Mental Coach Bob Tewksbury joins Matthew Ross and Dave Trentadue to discuss his career, Montreal as a baseball city, his Mental Coaching and his famous eephus pitch.