Weekend Game Plan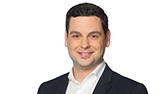 Start your weekend with a plan. Weekend Game Plan with Matthew Ross is a high energy, sports talk show every Saturday and Sunday from 7 to 9am. Featuring fresh takes on game action from the night before and a full setup of the day's matchups ahead, Weekend Game Plan is fast-paced, thought-provoking and always entertaining.
Contributors include: TSN 1050's Matt Cauz, TSN 690's Jon Still and Moe Khan, Andrew Zadarnowski of Habs Eyes on the Prize, The Athletic's Chris Meaney and the Surburban Newspaper's Mark Lidbetter.
Weekend Game Plan is produced by Dave Trentadue. Follow the show @MatthewWords on Twitter or @WeekendGamePlan on Facebook.
RDS' Marc Griffin joins the show to discuss Vladimir Guerrero Jr's development, the Rays, Red Sox and more.

NHL.com's Pete Jensen joins the show to preview the upcoming NHL Playoffs, including the Habs-Leafs.

Vance: CF Montreal lacking cohesion

Paul Vance joins Matthew Ross & Dave Trentadue to discuss CF Montreal's 2-0 loss to Vancouver and to look ahead at their matchup against Inter Miami.

Matthew Ross & Dave Trentadue share their fondest memories of TSN 690 as the Weekend Game Plan celebrates the station's 20th anniversary.