TSN Mornings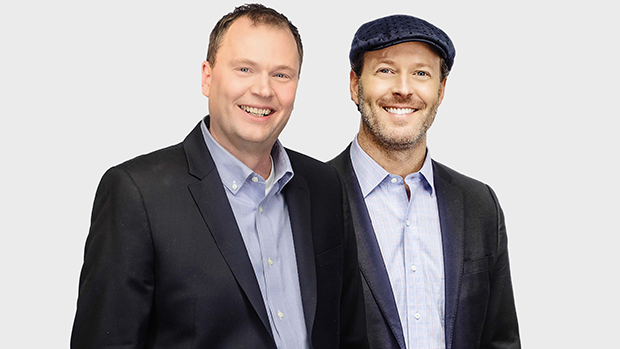 Airing weekdays from 6 to 10 a.m. ET, TSN 1200 Mornings features Shawn Simpson joining co-hosts John "JR" Rodenburg and Matt Hamer, as they share their unique insights and opinions on Ottawa's biggest sports stories.
Christmas Vacation v. Elf followed by JR pretty much ranting and raving about his Philadelphia Eagles.

Mornings Hour 2

Traveling from Grand Forks to Omaha and hotel etiquette, start of the NHL season delayed till mid-January, QMJHL put their season on hold, Eagles are embarrassing and Steelers and Ravens moved again.

McGuire: Jake Sanderson will be a top 4 D on Team USA

NBC's Pierre McGuire on USA Hockey naming their World Junior squad, where Jake Sanderson fits in, Nick Robertson and Cole Caufield, Team USA has to commit to defense, NHL season will be delayed and predicting an all-Canadian division.

Mornings Hour 3

NBC's Pierre McGuire on Team USA, Jake Sanderson and Canadian division predictions, Oilers weak in net, Montreal Canadiens and your texts.

Grand Forks Herald reporter Brad Schlossman on how Jake Sanderson has looked at camp, his offensive game, Fighting Hawks blueline pairings, Shane Pinto's improvement and playing in a pod.

Mornings Hour 4

Grand Forks Herald college reporter Brad Schlossman on Jake Sanderson and all of the Senator prospect playing for the Fighting Hawks, crossing the border with booze and today in sports history.

Mornings Hour 1

JR is back and spent his vacation organizing his papers, Chiefs hold off Tom Brady and the Bucs, Aaron Rodgers drove the Packers over the Bears, NFL Draft, Bills remain on top of the AFC East and Romain Grosjean walks away from a horrific crash at the Bahrain GP.

Mornings Hour 2

Still no date when the next season will start in the NHL, NHL wanting some fans back in arenas, Kendall Hinton throws more picks than completions, NFL pondering playoff bubble and JR being able to play QB.

NBC's Pierre McGuire on the Leafs and college hockey, looking back at the Bruins trading Joe Thornton to San Jose and Sarah Fuller makes college football history.