TSN Mornings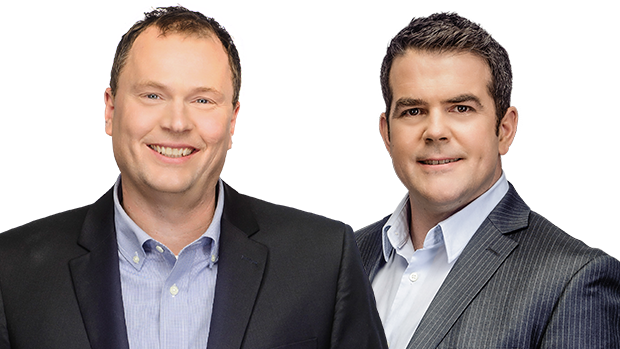 Airing weekdays from 6 to 10 a.m. ET, TSN 1200 Mornings features John "JR" Rodenburg, Steve Lloyd and Matt Hamer, as they share their unique insights and opinions on Ottawa's biggest sports stories.
Weekend plans, Jays playoff magic number is down to 2, Europe destroys USA in the opening foursomes and the Senators take on the Jets with Vladimir Tarasenko staying on the left wing and Josh Norris' confidence in his shoulder.

Mornings Hour 2

Lightning lose Andrei Vasilevskiy for two months after back surgery, Europe dominating USA at the Ryder Cup, Chris Bassitt hits 200 innings with the Blue Jays and Josh Norris won't make his preseason this weekend.

67's GM James Boyd on naming Luca Pinelli as team captain, trading Jack Beck, difference between this year's group from last year, Mews and Marrelli and when do you add to this team.

Mornings Hour 3

NHL analyst Dave Poulin on the Senators blueline and Josh Norris and Redblacks analyst Jeff Avery on the team facing another must win game tomorrow against the Alouettes.

Mornings Hour 4

67's GM James Boyd on an exciting season ahead for Mews, Marrelli and the entire team and the Senators add to their front office.

Mornings Hour 1

Taylor Swift will be at the Chiefs-Jets game Sunday Night, Sens perfect season is done, nice night for Mathieu Joseph, Josh Norris nearing a return, getting Shane Pinto signed and the Blue Jays brutal offense.

NHL analyst Mike Johnson on the Senators loss to the Canadiens, Flyers scouts in attendance in Montreal, Mathieu Joseph's performance, Travis Hamonic and JBD and not sold on Juraj Slafkovský....yet.

Mornings Hour 2

The Panda game, Senators fall to the Habs, Mathieu Joseph and Erik Brannstrom showcase, who struggled last night in Montreal, Damian Lillard traded to Milwaukee and the Blue Jays.