TSN 1200 Mornings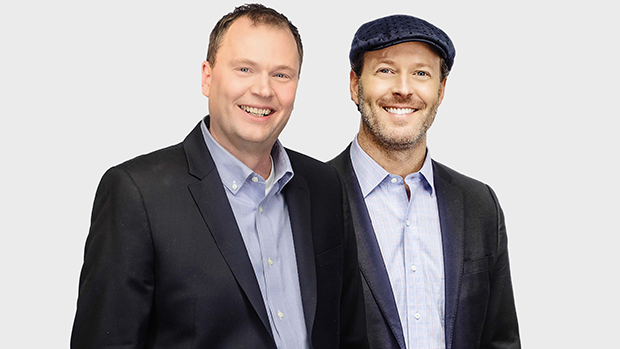 Airing weekdays from 6 to 10 a.m. ET, TSN 1200 Mornings features Shawn Simpson joining co-hosts John "JR" Rodenburg and Matt Hamer, as they share their unique insights and opinions on Ottawa's biggest sports stories.
NBC's Pierre McGuire on NHL's all-star weekend, sizing up the fastest skater competition, fastest skater he's ever seen, handicapping hardest shot competition, behind the scenes, playoff race in the east, and Dorion checking out the baby Sens over the break.

Mornings January 24th, 2020 Hour 4

Women's 3 on 3 game, handicapping skills competitions, Jarvis Landry dodge-ball walkoff, Bieber vs Binnington, re-visiting our chat with Redblacks HC Paul LaPolice, Nick Arbuckle, wrench throwing Friday, and dry-uary enters it's home stretch.

Pierre McGuire, all-star skills, fastest skater, front office work behind the scenes, Pierre Dorion checking in on baby Sens, Pav drops his latest hit, and Federer escapes in 5 sets at Aussie Open.

Mornings January 24th, 2020 Hour 2

Jarvis Landry dodgeball legend, Redblacks HC Paul LaPolice on his team, trivia, more from the Aussie Open, and picking the winner of the NHL all-star game.

Methot: I'm probably done playing hockey

NHL Defenseman Marc Methot on coming up in minor hockey, his life as a dad, injury rehab, career status, league interest, life after hockey, thoughts on the Sens current roster, team's pending UFA's, and his relationship with former Sens teammates.

McGuire: Zadina is a one dimensional player

NBC's Pierre McGuire on Auston Matthews dropping out of all-star game, Brady Tkachuk taking his place, youth hockey in the states, expendable top end talent, valuable depth pieces on market, and John Tortorella's job in Columbus.

NHL trade strategies, more on Brady Tkachuk, hotel shampoo, trivia, Zion Williamson's 4th quarter surge, load management, Raptors win 5th straight, and NFL rule proposals.