TGOR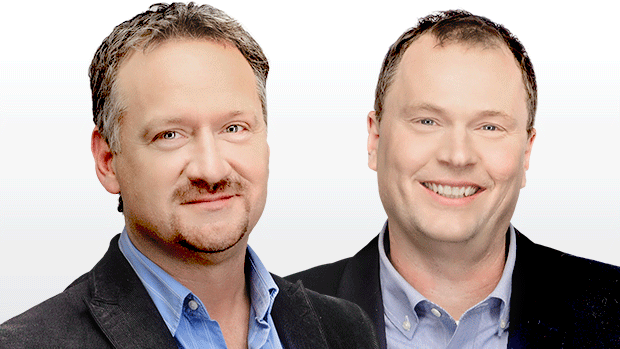 Join JR and Steve Warne, as they bring you unique perspectives and opinions on the day's biggest sports stories, and an often provocative, and sometimes hilarious view of the world around them.
TGOR, weekday mornings from 6 to 10.
Early morning Pierre McGuire on Olympic Hockey and Erik Karlsson and this could be a very different Senators team after the trade deadline.

McGuire: American and Canadian women continue to set the bar high

NBC's Pierre McGuire on the Canadians making a bad mistake that cost them, American coach made great adjustments, American goalie Maddie Rooney, Germany upsetting Sweden on the men's side, Team Canada's gritty effort and real trade talk involving Erik Karlsson.

TGOR Hour 4

American women finally have their golden moment again in hockey, Senators abrupt change of direction from a year ago, how a trade for Erik Karlsson might develop and texts and tweets.

NBC's Pierre McGuire on a Women's Gold Medal game, unbelievable idea of trading Eirk Karlsson and when the best time might be for such a deal.

TGOR Hour 1

USA women's hockey team takes Gold over Canada in a shoot-out, Senators shoot-out loss in Chicago, Blackhawks are a shell of themselves, Bob McKenzie says the Erik Karlsson trade talks are real and the Vegas Golden Knights.

TGOR Hour 2

Canada women's hockey falls to the Americans in the Gold Medal game, our Senators Mega Suite Saturday Night contest, Bobby Ryan ready to return, Matt Duchene continues to pile up the points, Erik Karlsson trade reports are real, trivia and the Sens trying to get rid of Bobby Ryan's contract.

TGOR Hour 1

NBC's Pierre McGuire on Olympic Hockey and Erik Karlsson trade rumours, our Senators Mega Suite party contest and Rachel Homan out of the medals.

NBC's Pierre McGuire on the Czechs beating USA in a shoot-out, day off should help Canada against Finland, the women's gold medal game should be a classic, pressure on USA to beat Canada and making sense of all the Erik Karlsson trade talk.