TGOR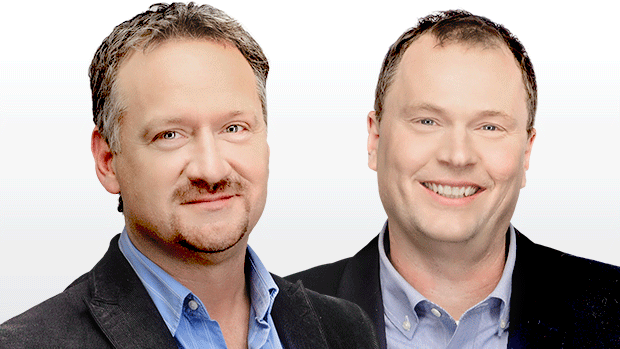 Join JR and Steve Warne, as they bring you unique perspectives and opinions on the day's biggest sports stories, and an often provocative, and sometimes hilarious view of the world around them.
TGOR, weekday mornings from 6 to 10.
Postmedia's Bruce Garrioch on a lot of players available at the NHL Draft, Sens had no problem dealing Mike Hoffman in the division, it's not a rebuild until Erik Karlsson gets dealt and is a Karlsson deal imminent.

McGuire: Karlsson's return goes down after the draft

NBC's Pierre McGuire on Taylor Hall winning the Hart Trophy in a close race, deals getting done on the draft floor, Bobby Ryan included in any Erik Karlsson deal, budget could handcuff any deal the Sens try to make and Sens should take a defenceman with 4th overall pick.

Avery: Protecting Trevor Harris is key tongiht

TSN Redblacks analyst Jeff Avery on what he expects from the Redblacks this season, Trevor Harris ready for game time, running game important tonight and who he's excited to watch tonight.

TGOR Hour 1

TGOR is ready for summer, Gary Bettman tries to temper any concerns about the Senators, Redblacks season opener, Greg Ellingson v. Duron Carter and the NHL Award winners.

NHL put on a different type of Award show, TSN Redblacks analyst Jeff Avery, trivia and our highlight of the night.

TGOR Hour 3

NBC's Pierre McGuire says the time to trade Erik Karlsson is before the draft and the importance for Pierre Dorion to create a marketplace for Erik Karlsson.

TGOR Hour 4

Postmedia's Bruce Garrioch on a potential Erik Karlsson trade on draft weekend, TSN Weekender and Lions fan streaker is suing.

NBC's Pierre McGuire on the Sharks flipping Mike Hoffman to Florida, better to have picks than player for Hoffman, does trade hurt or help Sens to re-sign Karlsson, they don't need to rebuild and the upcoming NHL Awards.

TGOR Hour 1

25th Anniversary of the movie that started the summer blockbuster trend, why wasn't Mike Hoffman trade a 3-way deal with Sharks and Panthers, Redblacks ready to rule home field and teams stayed away from Mike Hoffman.