TSN Mornings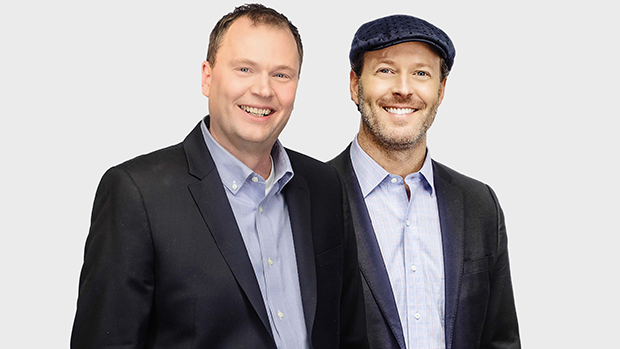 Airing weekdays from 6 to 10 a.m. ET, TSN 1200 Mornings features Shawn Simpson joining co-hosts John "JR" Rodenburg and Matt Hamer, as they share their unique insights and opinions on Ottawa's biggest sports stories.
Rainy weekend, the Bobbitt family chronicles, Habs take Game 5 lead by their youth, Golden Knights starting Fleury over Lehner, the Suns take Game 2 from the Clippers on a final second play and Raptors move up to 4th in the NHL draft.

Mornings Hour 2

Interprovincial zipline, Habs dominate the Golden Knights to a Game 5 win, Vegas weak at centre ice, Troy Mann re-signs as Belleville Senators head coach, Lou Lamorielllo named GM of the year, MLB inspecting pitchers and $1K minute.

McGuire: Habs are in the heads of the Golden Knights

NBC's Pierre McGuire on the Canadiens playing a near perfect road game, Habs winning the centre ice battle, Mark Stone struggles, expectations for Game 6 and can the Lightning finish off the Islanders tonight.

Mornings Hour 3

NBC's Pierre McGuire on the Habs being a win away from the Stanley Cup Final, Habs young core pitted against the Senators and Redblacks WR Brad Sinopoli announces his retirement.

TSN correspondent Rick Westhead on single-game betting being legalized, impact on sports franchises, benefit to Provincial governments, gambling addictions, league transparency on injuries and player gambling.

Mornings Hour 4

TSN correspondent Rick Westhead on legalizing single-game sports betting, Phoenix Suns win a thriller for a 2-0 series lead on the Clippers and your texts on sports gambling.

Mornings Hour 1

Aussie Bites are the official snack food of TSN Mornings, JR and Simmer battle of vet bills, Mat Barzal's cross-check to Jan Rutta, Canadiens continue to play the underdog card, Golden Knights stars need to start scoring and Vladdy Jr a no go for the HR derby.

Mornings Hour 2

Officiating remains the main storyline between the Canadiens and Golden Knights, Matthew Tkachuk trade rumours, mock expansion drafts and $1K minute.

NBC's Pierre McGuire on the Lightning pumping the Islanders in Game 5, Steven Stamkos playing hurt, expectations for the Golden Knights and Habs tonight and Matthew Tkachuk.

Mornings Hour 3

NBC's Pierre McGuire on the Stanley Cup playoffs and Mathew Tkachuk, expansion draft and the Lightning and your texts on trade rumours surrounding Matthew Tkachuk.