TSN Mornings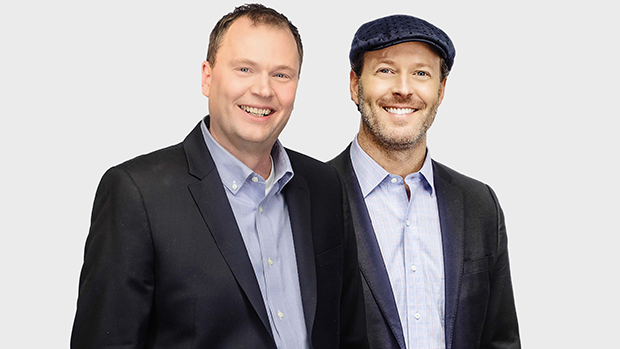 Airing weekdays from 6 to 10 a.m. ET, TSN 1200 Mornings features Shawn Simpson joining co-hosts John "JR" Rodenburg and Matt Hamer, as they share their unique insights and opinions on Ottawa's biggest sports stories.
Busy day for the Montreal Canadiens, Senators day off, who takes Derek Stepan's spot if he can't play, William Nylander wins it for the Leafs, Raptors fall to the Heat, Jazz dominating the NBA and Rory McIlroy on Tigers.

Mornings Hour 2

Ottawa Real Estate. coffee spill, Tkachuk brothers meet tonight, two years to the day of the Mark Stone trade, EriK Brannstrom's career and breaking news from Shawn Simpson on the extent of Derek Stepan's injury.

Mornings Hour 3

NBC's Pierre McGuire on the Habs and Sens, perception of the Mark Stone trade two years later, Erik Brannstrom's development and Derek Stepan's injury.

UND head coach Brad Berry on winning Penrose Cup, who he compares Shane Pinto to in the NHL, Tyler Kleven's season, Jake Sanderson's leadership and Jacob Bernard-Docker being their rock on the blueline.

Mornings Hour 4

UND head coach Brad Berry on his four Senator prospects and who could make the jump to the big club, development of Jake Sanderson and today in sports history.

Mornings Hour 1

Senators and Habs deliver another delicious game, Brady Tkachuk lead the way, struggles continue for Carey Price and controversial game winner called back.

Brady Tkachuk leads the way in another win over the Habs, Drake Batherson looking good again, Josh Norris and Tim Stützle shoot-out goals on Carey Price, Tiger Woods involved in a terrible accident and Brendan Gallagher disallowed goal.