TSN Mornings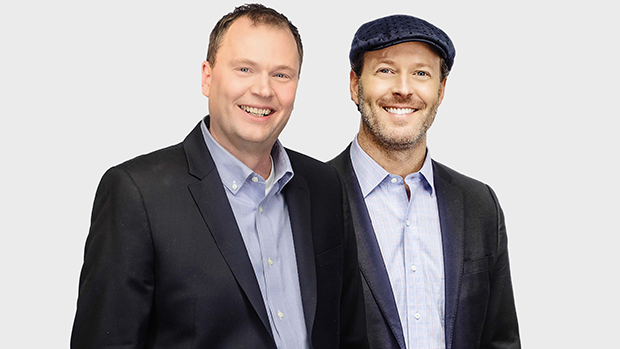 Airing weekdays from 6 to 10 a.m. ET, TSN 1200 Mornings features Shawn Simpson joining co-hosts John "JR" Rodenburg and Matt Hamer, as they share their unique insights and opinions on Ottawa's biggest sports stories.
Weekend plans, Eagles steal a win over the Giants, Daniel Jones falls on his face, Carson Wentz still trying to find his game, Connor Brown wanting to contribute offensively and Senators have made smart moves this off-season.

Mornings Hour 2

How JR's cleanse is going, anniversary of Joe Carter's World Series winning HR, Daniel Jones and the Giants trip on Thursday Night Football and the World Series.

Mornings Hour 3

NBC's Pierre McGuire on the NHL canceling the Outdoor and All-Star games, wrenches, Daniel Jones will always be remembered and Wayne Gretzky is selling his home.

NBC's Pierre McGuire on the State of Massachusetts shutting down all hockey, NHL canceling the Outdoor and All-Star games, Dallas Stars ready to reward Rick Bowness and Canucks re-signing Jake Virtanen.

Mornings Hour 4

Football analyst Dave Naylor on Canadian wide receivers taking over college football, UFC 254, great Sunday of football, World Series and today in sports history.

Mornings Hour 1

JR gets through Day 1 of his cleanse, fan brawls in the stands, NHL arbitration cases, Connor Brown has his hearing today and the Seattle Kracken hire Gary Roberts.

Mornings Hour 2

World Series and bullpen games, Connor Brown worth keeping long term, Seahawks going after Antonio Brown, Ryan Fitzpatrick surprised to be benched and breaking news on a Connor Brown contract.

NBC's Pierre McGuire on the Senators re-signing Connor Brown, great off-season for the Sens and Pierre Dorion, forward depth chart, where Logan Brown fits in and the term and cash the Canadiens handed out this off-season.

McGuire: Connor Brown is a player you had to keep

NBC's Pierre McGuire on Connor Brown re-signing for three years, importance of a player like Connor Brown to a team, where Chris Tierney fits on the Sens, Colin White's roll and contracts this off-season.