Lions-Stamps is 'David vs. Goliath'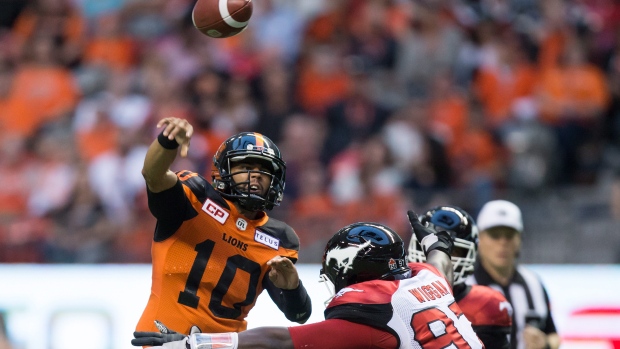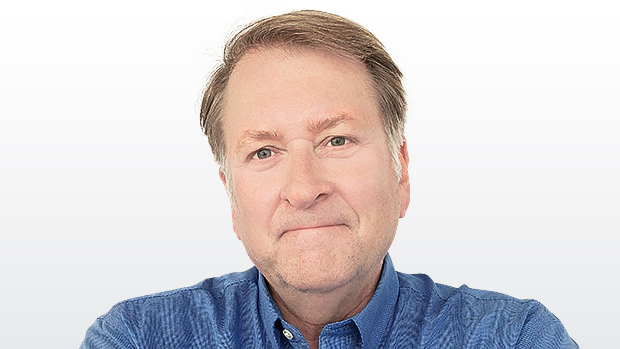 CALGARY — First things first. The literal definition of what Wally Buono is asking the BC Lions to do Saturday is impossible.
The Lions' head coach and general manager told his players upon starting preparations for their game against the Calgary Stampeders (4 pm on TSN; 2 pm, pre-game on TSN 1040) to make it their goal to play a perfect game. You know, Don Larsen in the World Series. That type of perfect game. The one done in baseball only 23 times.
"Part of the message we got to sell the players is they got to come to practice and look at being perfect," Buono said on 3Down Radio this week.
A perfect game in football?
"Never seen it before. Not possible," quarterback Jonathon Jennings said.
The reinstalled starting quarterback speaks from experience, of course, particularly in a season where his interception totals exceed touchdown numbers. So do his teammates and just about everyone else in the CFL, save perhaps the Lions' next opponent.
Asking his team not to drop a pass, not to miss a tackle or take a penalty is a mountain too high, but it was the only way the Lions coach could look at the challenge of taking down the Stampeders that made sense.
As Buono looks at matters, the Stampeders will not beat themselves and the only way to have a chance is to make a similar number of mistakes.
By the end of the week, which included taking a peek at the game film of the last meeting of the teams, the Lions were willing to get on their charter plane Friday even if the numbers point to an obvious outcome. The challenge, however, is still enormous.
The 9-1-1 Stampeders have a statistical edge over the 6-5 Lions in a number of categories, not the least of which is the matchup of Jennings against Bo Levi Mitchell, the league's current career percentage winning leader with an uncanny 52-8-2 record.
Mitchell has been under pressure for just 15 per cent of his snaps this year. Jennings has a 35.0 passer rating on throws of 20 yards or longer. Calgary is tops in fewest points allowed, has the best turnover ratio, allowed the fewest sacks and scored the most special teams touchdowns.
Want more? Calgary has only allowed five touchdowns in the first half of games so far. They've only committed 11 turnovers, on pace for a CFL record.
BC can actually lay claim to producing as many offensive touchdowns as the Stampeders (32), but Calgary is in the top two of 16 offensive statistical categories and 19 on defence, and hasn't lost at home going back 15 games to Oct. 10, 2015.
"They're Goliath; we're David," linebacker Solomon Elimimian said.
And the message from the BC coach? Just be perfect. No problem. No problem at all.
"It's not daunting," Buono insisted. "You can practice smart and hard and minimize mistakes. Mistakes are something you can control. Whether it's a mental thing, like don't leave the huddle until you know the play or the defensive call. Make sure your eyes are on the right thing at the right time.
"Good football teams always out-execute you. If you can execute at the same level you give yourself an opportunity to win."
On that score, the Lions are totally invested.
"The lack of execution has kicked us in the butt the last few weeks. I think this might be one week where we don't make it a game of BC Lions vs. BC Lions," receiver Manny Arceneaux said. "It's about being more detail oriented and less on individual talent.
"You make a mistake? Who cares; you can't play a perfect game. I don't think anybody in sports has played one. I would say more about playing a clean game."
Mitchell has won four of five starts against BC and hasn't lost to the Lions at McMahon Stadium since Aug. 1, 2014. The league's reigning Most Outstanding Player isn't invincible, as was evident in his last outing against the Lions, but was on a team that made fewer mistakes and prevailed 21-17 over BC four weeks ago at BC Place Stadium.
It's a formula the injury-ravaged Stampeders have relied upon heavily in their inevitable parade to yet another West Division final.
"Bo can sling that thing with the best of them, but he's like all quarterbacks. When they're confident they'll get the ball there. When they're not sure what coverage you're in and there's pressure, a great quarterback becomes average," Elimimian said. "They said they didn't play their best game last game but guess what, we didn't play our best game at all."
That would apply also in a smaller sense to Jennings, who no longer has the safety net of backup Travis Lulay. There's a different side to a quarterback coming off the bench compared to one who knows he must deliver, Elimimian said, but the linebacker said his quarterback is up for what lies ahead.
"A quarterback who comes in off the bench has a certain swag. You're playing with house money. You got to look at the individual. One thing I know about Jon Jennings is that's he's tough mentally," said Elimimian.
He'll have to be Saturday. All the coach wants from him is perfection.
LIONS TALES: Mich'ael Brooks returns to start on the defensive front following a one-game injury absence and Kenneth Boatright will also be in the lineup, but the rookie rush end's stay with the starters might be a short one. A club source confirmed the Lions have agreed to terms with import free agent Alex Bazzie, who should be with the team when they return to practice next week… Lulay was with the team on their charter flight Friday and will maintain his status as Jennings' roommate on the road. As expected, Mitchell Gale was activated off the practice roster and is listed behind Alex Ross on the depth chart. The addition of David Foucault replacing RT Kelvin Palmer and moving Shaquille Murray-Lawrence to the disabled list means the Lions can play four import receivers for the first time since demolishing Saskatchewan at home Aug. 5.