Rams' Watkins, Austin in concussion protocol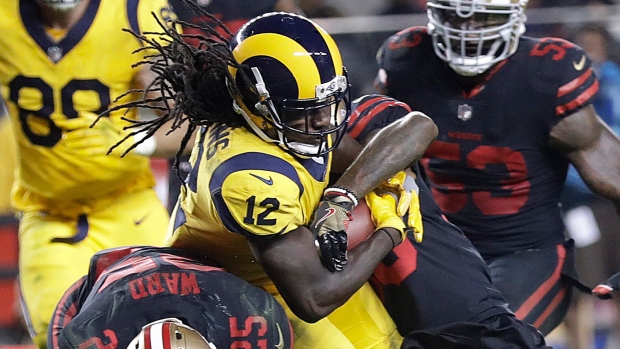 The Los Angeles Rams picked up a big 41-39 victory over the San Francisco 49ers Thursday night, but may have lost two receivers in the process as Sammy Watkins and Tavon Austin were both placed in concussion protocol, head coach Sean McVay confirmed to NFL.com following the game.
Watkins left mid-way through the fourth quarter with Austin joining him in the locker room moments later.
The 24-year-old Watkins, who was acquired from the Buffalo Bills this off-season, had his best game as a member of the Rams, catching six passes for 106 yards and two touchdowns. Austin, 26, did not record a catch, but rushed for 14 yards on three carries.
Watkins and Austin can rest up as Los Angeles doesn't play until Oct. 1 when they battle the Cowboys in Dallas.