Ravens, Tucker agree to 4-year extension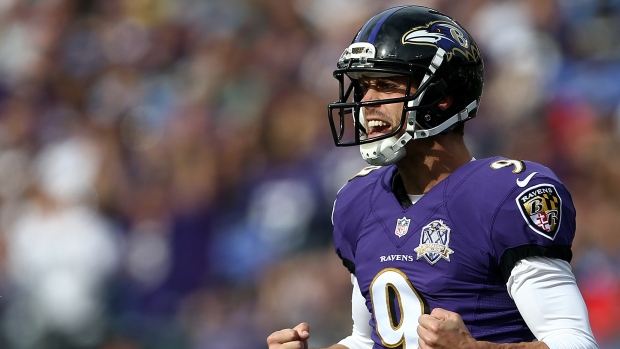 The Baltimore Ravens have agreed to terms on a four-year extension with kicker Justin Tucker.
According to ESPN's Adam Schefter, the extension is worth $23.05 million that reportedly includes $12.5 million fully guaranteed in the first two years and an $8 million signing bonus, a record deal for a kicker.
In 2018, Tucker made 35 field goals on 39 attempts, second among NFL kickers. He was first in the league with a perfect 12/12 record on field goals from 20-29 yards. Tucker has a career field goal percentage of 90.1 per cent, first in NFL history.
He was signed as an undrafted free agent in 2012 by the Ravens and has played seven seasons with the franchise.