Reed wants Calvillo to attend HOF ceremony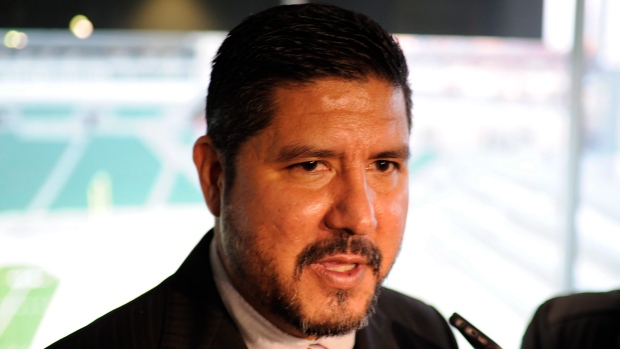 Anthony Calvillo is getting inducted into the Canadian Football Hall of Fame on Thursday, but whether he'll be there for the ceremony in Hamilton is unclear.
Currently the Montreal Alouettes quarterbacks coach, Calvillo said he will skip the ceremony because his responsibilities with the team take priority. But Alouettes GM and interim head coach Kavis Reed told reporters that Calvillo is going, and he'll have a conversation with his coach about it.
"Anthony is going. He's going into the Hall of Fame and he's going. The decision has been made," Reed told reporters on Wednesday.
The Alouettes fired head coach Jacques Chapdelaine and defensive coordinator Noel Thorpe earlier in the day. As a result of Chapdelaine's dismissal, Calvillo will now be calling plays for the Alouettes on offence.