Report: Bailey attempting comeback years after being shot in the head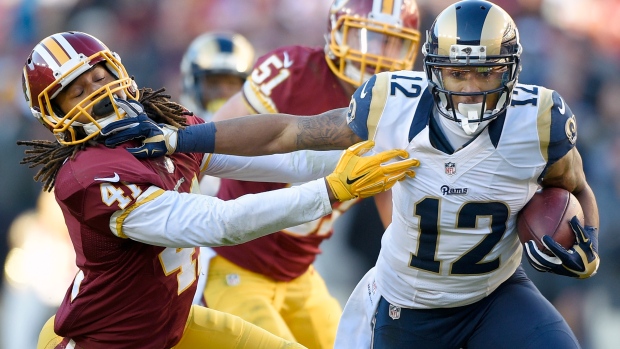 Two and a half years after twice being shot in the head in a drive-by shooting, former St. Louis Rams wide receiver Stedman Bailey is attempting a comeback.
Bailey worked out at Marshall University's Pro Day on Wednesday, according to a report from ESPN, participating in receiver drills.
Bailey's football career appeared to be over when he was shot twice on Nov. 24, 2015. Bailey was in critical condition after the incident with a fractured skull.
Doctors told Bailey his playing days were over at the time, and he could have trouble with basic functions moving forward.
"I never had a doubt in my mind that I'd be able to play again," Bailey, 27, told the Huntington Herald Dispatch. "It kind of hurt with reports from doctors that I may not be able to walk or I may have trouble speaking again. Me, just being a positive person that I am, I just waved those reports off like, 'OK, we'll see.' I set it in my mind to show them differently."
Bailey's chances at resuming his playing career increased last October when he had surgery to insert a plate in his skull.
Bailey played three seasons for the Rams, contributing mostly on special teams. He has 37 career kick returns and one career punt return, which he took 90 yards for a touchdown. On offence, Bailey has 59 career receptions for 843 yards and two touchdowns.