Report: Firebirds fire coaches, players walk out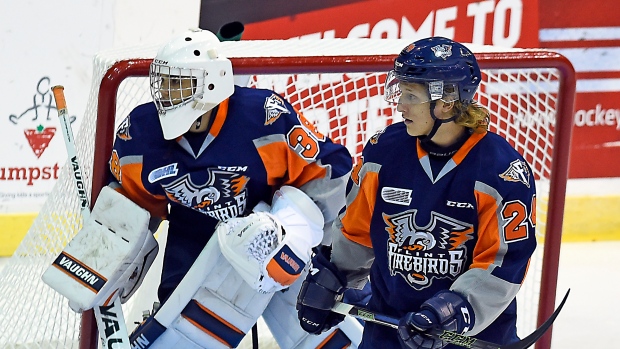 The Flint Firebirds of the Ontario Hockey League have reportedly fired all of their coaches, and their players are walking out as a display of protest, according to John Buccigross of ESPN.
The Firebirds sit second to last in the OHL's Western Conference with a 7-9-1 record and had dropped seven of their last 10 games, but defeated the Oshawa Generals 4-3 in a shootout on Sunday night.
Owner Rolf Nilson's son, Hakon, plays for the Firebirds and, according to sources of Buccigross, is a member of the player protest.
The Firebirds next game is scheduled for Friday night against the Sarnia Sting.