Report: Jay-Z turns down LII halftime show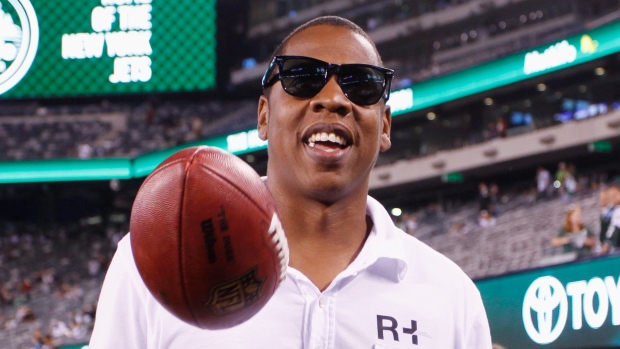 Jay-Z does not appear to be interested in joining his wife on the list of Super Bowl halftime performers.
According to TheSource.com, the NFL reached out to the rapper, who boasts more than 100 million record sales, for the headline spot at Super Bowl LII but he declined the invitation.
When asked for comment by NBC's ProFootballTalk, the league said no decisions have been made.
"No decisions have been made on the performer(s) and we are not going to speculate on particular artists," NFL spokesman Brian McCarthy told PFT by email. "Along with Pepsi, we know that we will put on a spectacular show. When it is time to announce her name we will do it. Or his name. Or their names."
Jay-Z's wife, Beyonce, headlined the halftime show at Super Bowl XLVII in New Orleans and returned to the stage at Super Bowl 50 in 2016.
TheSource points out Jay-Z has publically supported quarterback Colin Kaepernick, who remains without an NFL job for refusing to stand during the American national anthem prior to a game in 2016.
Super Bowl LII will take place on Feb. 4, 2018, in Minneapolis. Lady Gaga headlined Super Bowl LI in February.