Report: Lions WR Tate may miss multiple weeks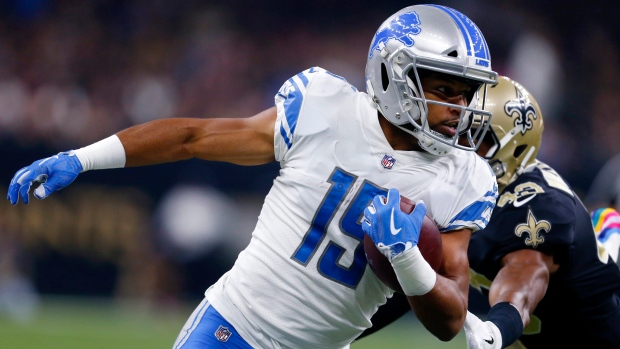 Detroit Lions wide receiver Golden Tate is expected to miss some time with a sprained AC joint in his shoulder, reports NFL.com's Ian Rapoport.
He will likely be sidelined for a few weeks.
Before leaving injured, Tate starred during almost three quarters of action Sunday against the New Orleans Saints, catching seven passes for 96 yards and a touchdown.
However, the Lions have a bye in Week 7 which should give Tate some extra time to recover and cut down on the amount of games he may have to sit out.
The Lions fell to the Saints 52-38 to move to 3-3.