Report: No drugs or alcohol suspected in JPP crash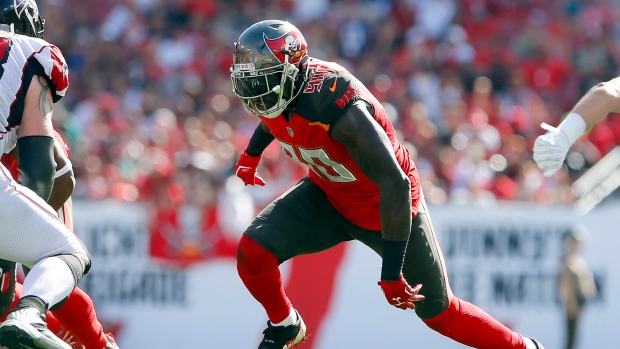 The officer on scene at Jason Pierre-Paul's crash did not suspect alcohol or drug use were contributing factors, according to a report from ESPN's Jenna Laine.
"The officer on scene concluded that weather conditions, including a wet road, were contributing circumstances in the accident," Laine reported. "He did not suspect alcohol or drug use. No field sobriety testing was conducted. The crash also states that the driver was "not distracted," nor was vision obscured."
Pierre-Paul is out indefinitely with a fractured neck resulting from the crash.
The 30-year-old had 12.5 sacks in his first year with the Buccaneers last season. He spent eight seasons with the New York Giants prior to joining the Buccaneers.