Report: Raiders could make surprise pick at No. 4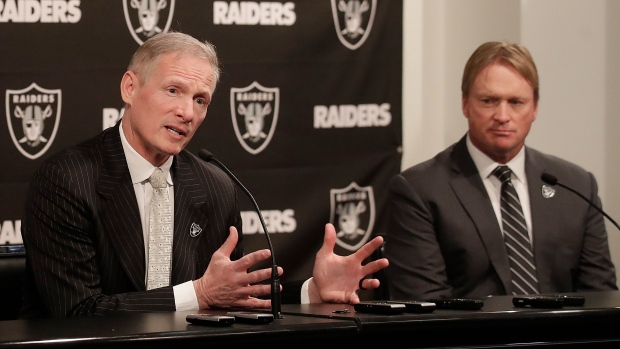 The Oakland Raiders could make a surprise pick at No. 4, according to a report from NFL Network's Ian Rapoport.
Raiders head coach Jon Gruden, who has final say over all roster decisions, made a bit of a surprise pick in last year's draft, trading down in the first round before taking offensive tackle Kolton Miller.
The Raiders' biggest roster need is a pass rusher after trading away star Khalil Mack ahead of last season, and this year's draft is thought to be heavy with defensive ends.
Rapoport mentioned LSU linebacker Devin White, a quarterback, or an offensive lineman as possibilities for the Raiders' pick at No. 4.