Report: Raiders near deal to stay in Oakland for 2019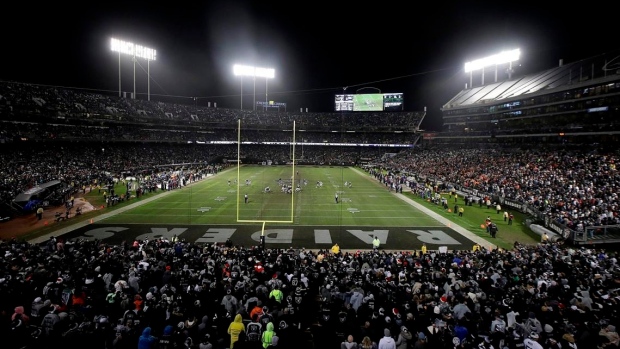 The Raiders don't appear to be leaving Oakland just yet.
The San Francisco Chronicle's Phil Matier reports the team is nearing a deal to remain at the Oakland Coliseum for 2019 and even 2020 if need be.
An official announcement is expected later this week.
"It's for one year for sure, with an option for the second year," a source told Matier.
The second-year option is in place as insurance in case the team's new stadium in Las Vegas isn't ready on time. The one-year lease is believed to be for $7.5 million with the price rising to $10.5 million for the option year.
The team had been seeking a new temporary home after pulling out of a one-year extension with the Oakland Coliseum in December when the city joined a lawsuit against the team, seeking damages over the team's impending move to Nevada. San Francisco and San Diego were among the potential destinations for the club, along with an ambitious proposal to see the team's home dates split between Birmingham, AL and Tucson, AZ.
Both the San Francisco and San Diego potential deals were expected to cost more than $7.5 million.