Report: Rodgers could resume throwing in six weeks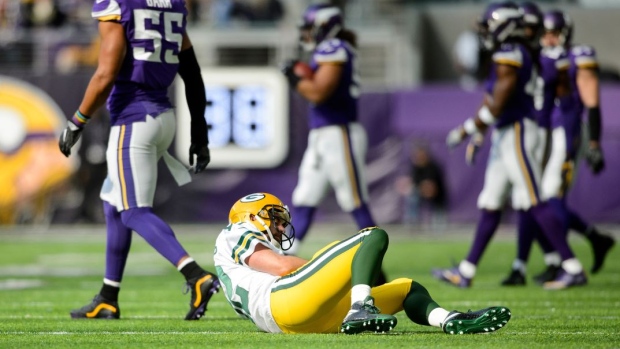 Aaron Rodgers' season may not be over after all.
According to a report from ESPN's Adam Schefter, doctors believe the Green Bay Packers quarterback will be able to resume throwing in six weeks, which would give him a chance to return this season.
Rodgers broke his right clavicle last Sunday when Minnesota Vikings linebacker Anthony Barr drove the veteran into the turf on a tackle. He underwent surgery and was placed on injured reserve by the Packers this past week, but is eligible to return in mid-December if the Packers think he's ready to play.
Rodgers missed seven weeks in 2013 after breaking his left collarbone.