Report: Titans' Mariota could miss game vs. Texans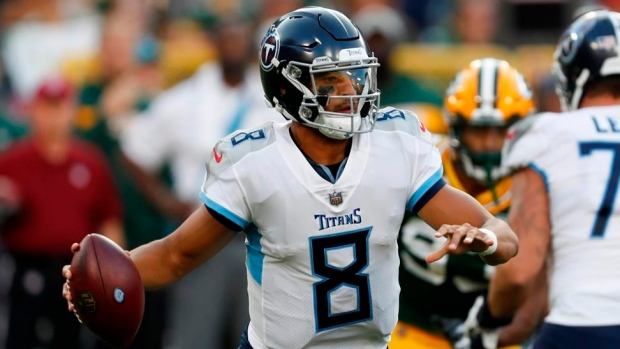 Tennessee Titans quarterback Marcus Mariota could miss Sunday's game against the Houston Texans.
According to a report from ESPN's Adam Schefter, Mariota didn't do much throwing in pre-game Sunday, and continues to struggle gripping the football. No official decision has been made, but Schefter believes it is looking more likely Blaine Gabbert will start for the Titans.
Mariota is dealing with an elbow injury suffered in Week 1 against the Miami Dolphins that is affecting his ability to grip the football.