Reports: Calvillo could joing Argos staff as QB coach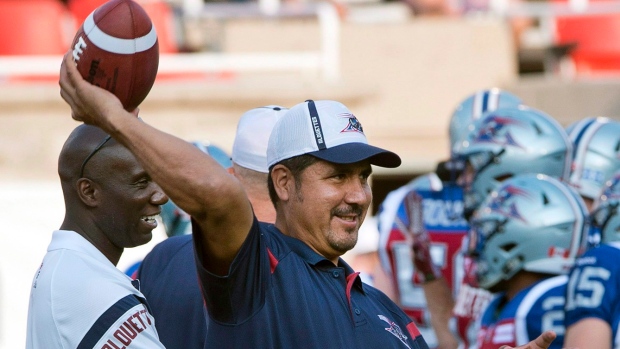 Anthony Calvillo may not be taking a year off coaching after all.
According to multiple reports Friday, the former Montreal Alouettes offensive coordinator and quarterback great could be joining Marc Trestman's staff in Toronto as the Argonauts' quarterbacks coach.
"Hearing Anthony Calvillo could go to Toronto Argonauts as QB coach under OC Tommy Condell," Herb Zurkowsky of the Montreal Gazette tweeted. "Calvillo would be the body to replace Marcus Brady."
The reports come two months after Zurkowsky reported Calvillo planned to take the year off coaching after three years on the Alouettes' offensive staff. Zurkowsky did add at the time Calvillo was open to returning to coaching if the right opportunity in USports opened up.
Calvillo has three year's coaching experience, all with the Alouettes, serving time as the team's receivers coach, quarterback coach, and offensive coordinator.