Reports: CFL free agents Wynn, Sinkfield sign with AAF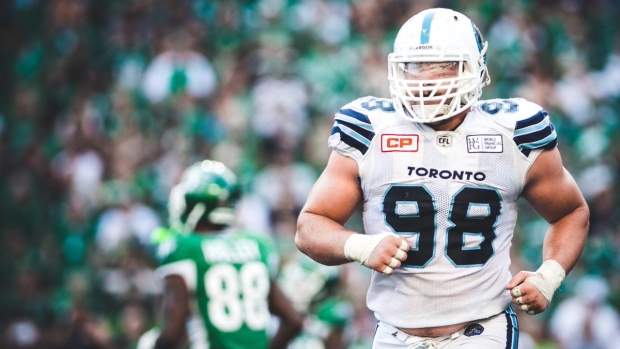 Two CFL free agents have opted to sign with the Alliance of American Football, according to reports.
3DownNation's Justin Dunk reported former Toronto Argonauts defensive lineman Dylan Wynn has signed with the undefeated Arizona Hotshots of the AAF, while team reporter Tom Alexander reported former Hamilton Tiger-Cats wide receiver Terrell Sinkfield has signed with the Orlando Apollos. Alexander listed Sinkfield as a cornerback, a position he played at times in the NFL.
In 11 games for the Argos last season, the 25-year-old Wynn finished with 30 tackles and two sacks.
The Oregon State product has spent both seasons of his CFL career with the Argos, racking up 64 tackles for eight sacks in 26 games.
Sinkfield signed with the Ticats late in the season, and finished last year with six receptions for 55 yards. The 28-year-old has played in four seasons in the CFL, and has 108 receptions for 1,592 yards and 10 touchdowns in 36 games split between the Tiger-Cats, BC Lions, and Toronto Argonauts.