Reports: Eagles trading DE Bennett to Pats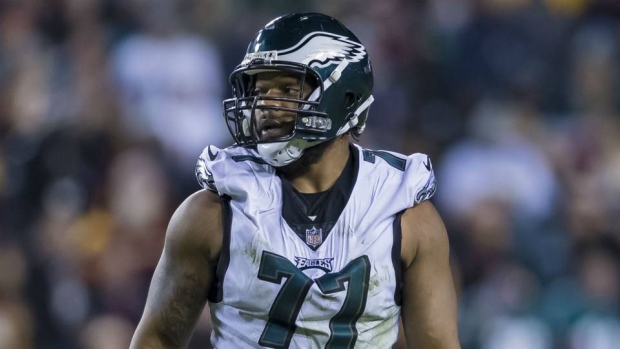 The Philadelphia Eagles are finalizing a trade to send defensive end Michael Bennett to the New England Patriots, according to multiple reports.
ESPN's Adam Schefter reports that the Patriots are expected to send the Eagles a 2020 fifth-round pick in the deal and the Patriots will receive a 2020 seventh-rounder in addition to Bennett.
Jeff McLane of the Philadelphia Inquirer & Daily News reported earlier on Friday that, barring something unforeseen arising, the Eagles planned to trade or release Bennett.
The 33-year-old Bennett, who carries a reported cap hit of $7.2 million for the 2019 season and $8 million in 2020, said on Friday during an appearance on NFL Network's TV show 'Good Morning Football' that he was unsure about his status with the Eagles, but said that he wasn't willing to take a pay cut.
"You're always caught off guard whenever your name is brought up in the trade blocks, or being traded, but you understand that people want to acquire your services and we're in a tough situation as far as the salary cap," Bennett said. "But I'm not willing to take a pay cut. I actually want a pay raise at this point, and so whatever happens just to know that whatever team I go to I want to get paid more than I get paid right now."
A veteran of 10 seasons, Bennett recorded 34 tackles and nine sacks last season. The 2018 campaign was his lone season with the Eagles.
Bennett, who has also played for the Seahawks and Buccaneers in his career, has three Pro Bowl nominations under his belt.