Review: Cameron's new line inspired by tour players
Each putter in Scotty Cameron's new Special Select line has a new look and feel, Bob Weeks writes.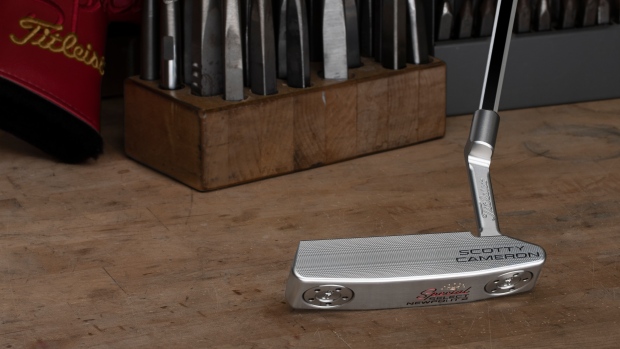 PGA Tour players love Scotty Cameron and Scotty Cameron loves PGA Tour players.
It's no secret that many of the best golfers in the world utilize putters created by Cameron, including that guy with 82 wins.
Now, Cameron is taking the knowledge he's gained from his years of interaction with these players and updating many of his most popular models. The result is the Special Select line.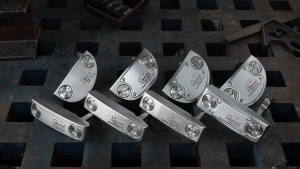 "I'm always inspired by the putters that result from working directly with the best players in the world," Cameron said in a company release. "With Special Select, I wanted to get back to the pure-milled shapes and faces that I've been crafting for tour players for over two decades now. We've brought those designs into the modern era with new setups, necks, faces, grips and weights. Every aspect of every putter has been redone. When it all came together, it was pretty special."
Special indeed. Each of the putters in the line has a new look and feel, all generated by feedback from great putters.
The head profiles are smoother, with thinner and flatter toplines. That's an appearance that Cameron said instills confidence among tour pros. If it looks good, it should feel good, the theory goes.
There is also a new weighting system that expands on Cameron's interchangeable sole weights. This allows golfers to tune the performance and feel no matter what the length of the club. More weight in the toe and heel expands the sweet spot and increases the stability. The Special Select blades have tungsten sole weights while the mid-mallets utilize steel models.
Scotty fans will also notice updated neck configurations, thanks to a lot of work done studying how the best like it.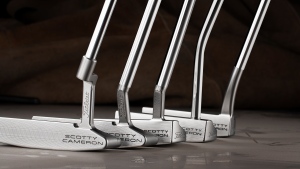 The Newport and Newport 2 have a slightly shorter plumbing neck for a medium toe flow. The Newport 2.5 and Fastback 1.5 have a toe-flow promoting small slant neck, while the rounded Flowback 5.5 now features a slantback neck for similar strokes.
The Del Mar has a heel-shafted neck that's designed for maximum toe flow and the Flowback 5, inspired by the GOLO line, has a more traditional mid-bend, shaft-over-spud setup.
All the putters are milled from a solid block of 303 stainless steel.
Even the grip and headcover are specially made. Each offering in the Special Select line comes with a Pistolini Plus grip that has a slightly built up lower hand profile, and a special red headcover that's abrasion resistant (hey, Scotty spares no expense with his clubs) is on the head of each new putter.
The line is available starting Jan. 24 and has a suggested price of $529.