Richardson not expected at start of Roughriders' training camp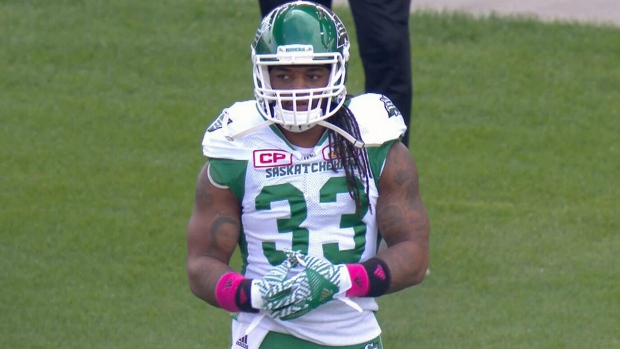 Former NFL running back Trent Richardson, who suited up four times for the Saskatchewan Roughriders last season, is not expected to be at the start of the team's training camp, head coach Chris Jones said Thursday.
"I don't think so, no," Jones told reporters when asked if Richardson would be in attendance when the Roughriders open camp May 20. "Right now Trent's got some situations going on at home so we'll just have to see where that goes."
Richardson had 48 carries for 259 yards and two touchdowns for the Roughriders last season.