Riders extend head coach Jones thru 2019
Dave Naylor, TSN Football Insider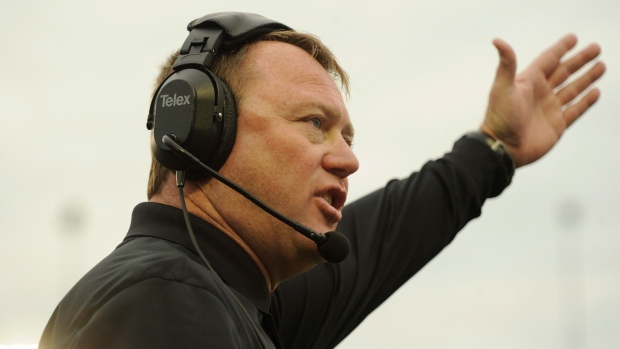 The Saskatchewan Roughriders have extended the contract of head coach, general manager and vice-president of football operations Chris Jones by a year through the 2019 season.
Jones, who joined the Roughriders after leading Edmonton to a Grey Cup win as head coach of the Eskimos in 2015, is entering his third season in Saskatchewan.
After going 5-13 in his first campaign with the Riders, Jones led his team to a 10-8 record this past season, and a return to the playoffs for the first time since 2014.
The Roughriders won a playoff game in Ottawa before narrowly losing to the eventual Grey Cup champion Toronto Argonauts in the East Division final.