Roethlisberger to remain under concussion protocol
Ben Roethlisberger says he had a migraine. Mike Tomlin says the Pittsburgh Steelers quarterback has a concussion. Either way, Roethlisberger will remain under the concussion protocol this week as the Steelers prepare to face Indianapolis.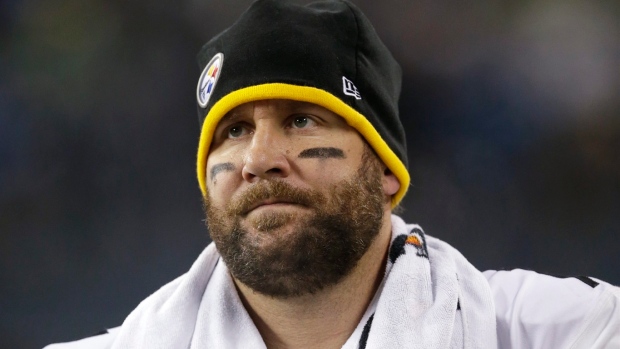 PITTSBURGH, Pa. - Ben Roethlisberger is blaming his early exit from last Sunday's loss to Seattle on a headache. Mike Tomlin says his franchise quarterback has a concussion.
Either way, the Pittsburgh Steelers star will remain under the NFL-mandated concussion protocol this week as Pittsburgh prepares to face Indianapolis. So will linebacker Ryan Shazier, who left in the second quarter of the 39-30 defeat with symptoms.
"We will do what we always do with those guys," Tomlin said Tuesday. "We will be very diligent about their care. We will lean on the expert advice of our medical team, who always does a great job. We will do what is appropriate at the end of the week, or whenever that decision-making time is."
Tomlin's remarks were in contrast to what Roethlisberger offered on his weekly radio appearance on 93.7 The Fan.
Roethlisberger described his condition as a "traumatic ocular migraine" that limited his peripheral vision, a symptom Roethlisberger said cleared up after about 30 minutes. Tomlin declined to speculate on whether Roethlisberger and the team were "splitting hairs" over his diagnosis.
"I'm no doctor, and I'm not going to try to get into that," Tomlin said. "I give him credit for taking a bite out of that and trying to maybe explain the circumstance. I'm going to leave that up to the experts. What I will say is he has sustained what is described as a concussion, and he is in the protocol."
The five-step process doesn't preclude Roethlisberger from playing next weekend, though he must pass several hurdles on his way back to the field.
Roethlisberger said on his show he anticipates practicing when the Steelers (6-5) return to work on Wednesday, but under guidelines set by the league it's more likely he and Shazier will be limited early in the week.
"Even if they feel better they are going to remain in the protocol," Tomlin said. "We are going to do our due diligence under the guidelines that have been prescribed in recent years."
The regiment includes a rest and recovery period, light aerobic exercises, supervised cardiovascular workouts, non-contact drills and passing a concussion test.
Roethlisberger appeared to be injured midway through the fourth quarter after being hit by Seattle defensive lineman Michael Bennett.
Roethlisberger needed to be helped to his feet, but remained in for the remainder of the 14-play drive, diving for a 7-yard gain in his final snap of the afternoon, a game in which he threw 456 yards and a touchdown along with two interceptions. Roethlisberger described his vision as trying to look through water and self-reported his concerns to the team's medical staff.
The NFL and the NFL Players Association are reviewing the circumstances around Roethlisberger's diagnosis as part of procedure.
Pittsburgh remains in the middle of a chaotic AFC playoff picture even though Roethlisberger has only played three games from start to finish.
He missed a month with a sprained left foot and came on in relief of backup Landry Jones on Nov. 15 against Cleveland after Jones left with a left ankle injury. Roethlisberger set a career high with 522 yards passing and six touchdowns in a 51-34 rout over the Colts last October.
Indianapolis (6-5) is tied with Houston for first in the AFC South and is 4-0 with 40-year-old Matt Hasselbeck filling in for Andrew Luck.
"We realize that the opportunities are getting fewer," Tomlin said. "We realize the significance of this opportunity this weekend."
NOTES: Tight end Heath Miller (ribs) will be monitored early in the week, with rookie Jesse James expected to get most of the reps in practice. ... Safety Mike Mitchell is dealing with knee inflammation. ... Tomlin said the team will give reserve defensive backs Brandon Boykin and Doran Grant extended looks in practice to help a secondary that allowed five touchdown passes to Seattle's Russell Wilson.
___
AP NFL website: http://www.pro32.ap.org and http://twitter.com/AP_NFL