Roughriders sign veteran DB Johnson to practice roster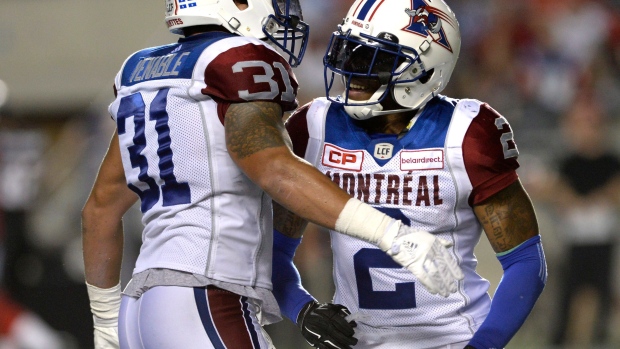 Jovon Johnson was one of three players the Saskatchewan Roughriders added to their practice roster, two days after the veteran defensive back was cut by the Montreal Alouettes.
Johnson was the league's Most Outstanding Defensive Player in 2011 while playing with the Winnipeg Blue Bombers, and has twice been a CFL All-Star (2009, 2011).
This is Johnson's second stint with the Roughriders after the 33-year-old started his CFL career in Saskatchewan.
Johnson had 59 tackles, three interceptions, and six sacks in 18 games for the Alouettes last season. For his career, the Iowa product has 504 tackles, 32 interceptions, and eight sacks in 160 games.