Sabres F Eichel won't face Leafs on Thursday
TSN.ca with Canadian Press files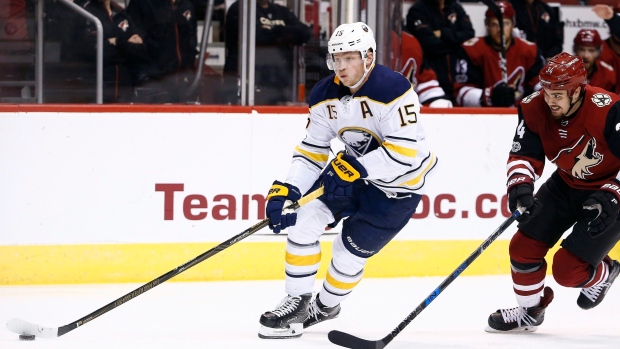 Jack Eichel will not make his return against the rival Toronto Maple Leafs on Thursday night.
Sabres head coach Phil Housley said Wednesday that despite Eichel taking part in two straight practices, he isn't ready for game action.
"He won't play tomorrow," Housley said. "He felt good, he's progressing and we'll see how he progresses from here."
Eichel said Tuesday he'd like to start playing as soon as possible, but added it was premature to pick a specific game. He said the timetable will depend on his conditioning level and how his ankle responds to the lengthy on-ice session Tuesday.
Buffalo sits last in the Eastern Conference standings and is all but mathematically eliminated from playoff contention.
Eichel has missed 14 games since he was hurt in a 4-2 win at Boston on Feb. 10.
Eichel still leads the Sabres with 22 goals and 53 points despite playing just 55 games.