Samsung Galaxy crushes C9 in Worlds quarters
Andrew Robichaud, TSN.ca Staff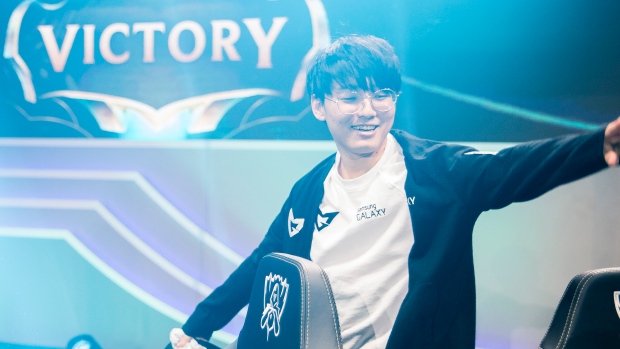 North America is no more at the League of Legends World Championship after Cloud9 was swept in the quarter-finals by Korea's Samsung Galaxy.
Samsung Galaxy topped Group D with a 5-1 record while C9 stumbled through Group B and squeezed their way into the elimination round with a 3-3 record. Few gave C9 a fighting chance against a far superior lineup across the rift and there were little to no surprises in the quick series.
SSG needed less than 30 minutes to take Game 1. The Korean squad secured 11 towers without relinquishing one of their own and ravaged C9 with 20 kills to six.
Game 2 was more contentious for a time and lasted nearly 10 minutes longer, but the outcome was the same. The turning point came with a team fight at 24 minutes. SSG took the fight thanks to a Teleport from Lee "CuVee" Seong-jin and the game opened up for the eventual winners from there. Despite the pushback from C9 in the second match, the North American squad still was on the wrong end of an 11-4 kills scoreline and took just two towers while giving up eight.
SSG finished the job in Game 3 in 34 minutes. They scored 22 kills to C9's 11 and dominated the towers for the third straight match by a 11-3 advantage.
SSG moves on to face the winner of H2k-Gaming and Albus Nox Luna in the semifinals.