Sheets reveals on social media he worked out for Redblacks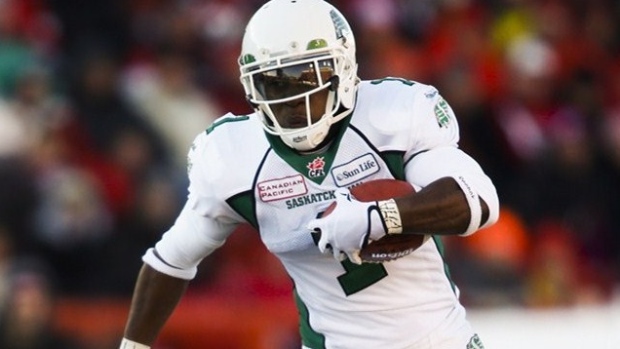 It appears former Saskatchewan Roughriders running back Kory Sheets has worked out for the Ottawa Redblacks.
Sheets broke the news with an Instagram post.
"Thanks for the work @cflredblacks"
Sheets played for the Roughriders in 2012 and 2013, helping the team win the Grey Cup in 2013. The Purdue product was named Grey Cup MVP and a league All-Star that year.
Sheets signed with the Oakland Raiders after that season but was hurt in training camp, missing the entire 2014 season with a knee injury.
The soon to be 31-year-old rushed for 1,277 yards in 2012 and 1,598 yards in 2013, despite missing three games to injury.