Sherman: NFL concussion protocol a 'joke'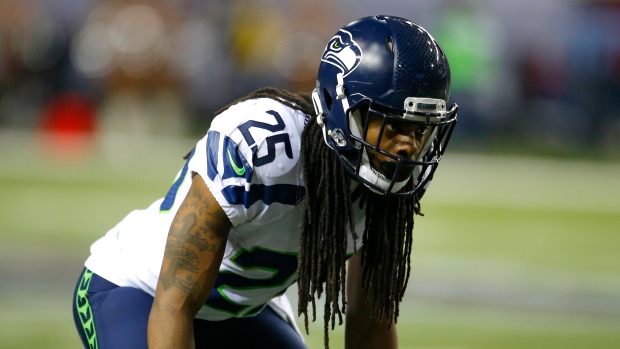 Seattle Seahawks cornerback Richard Sherman called the NFL's concussion protocol an "absolute joke" in a video posted by The Players Tribune Thursday.
"It's for public opinion, for them to show the public that they care about the players, they care about player safety." Sherman said.
"In a show of good faith and goodwill, they said we're going to have an independent trauma expert, an independent neurologist, approve people, and the same things are happening that were happening before."
The NFL has come under fire this season for allowing players to re-enter the game after taking shots to the head. Last weekend, Carolina Panthers quarterback Cam Newton left the game after an apparent hit to the head and had difficulty getting to the sideline. He was evaluated and cleared to return under the league's current guidelines.
In the video, Sherman mentioned Houston Texans quarterback Tom Savage, who was seen on the ground with his arms shaking following a hit in early December.
"The NFL and NFLPA recognize that Mr. Savage's return to the game did not reflect the expected outcome of the Protocol," a league statement read.
The Texans did not received discipline from the league.
"And now the team is being ridiculed, how about the league gets ridiculed for letting him go back into the game because they approved it. The independent neurologist, which is hired by the league, approved for him to go back into the game," Sherman said.