Six CFL stadiums proposed in North America's World Cup bid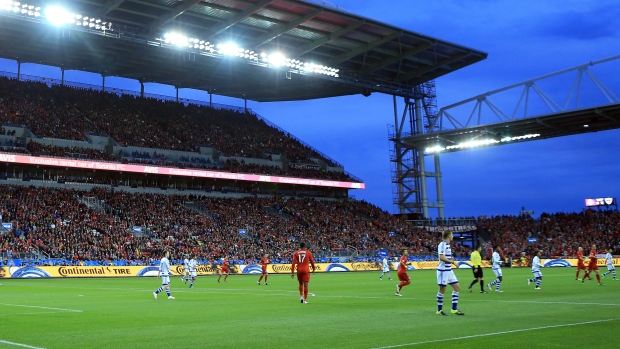 If the World Cup ends up coming to North America in 2026, you could see a lot of the Canadian action happen at CFL fields.
On Tuesday, the United Bid Committee announced the proposed 49 stadiums in 44 cities that will be used if North America is awarded the World Cup in 2026.
The proposed list for Canada includes nine stadiums, including six CFL stadiums, in seven cities.
McMahon Stadium - Calgary
Commonwealth Stadium - Edmonton
Stade Olympique - Montreal
Stade Saputo - Montreal
TD Place Stadium - Ottawa
Mosaic Stadium - Regina
Rogers Centre - Toronto
BMO Field - Toronto
BC Place - Vancouver
The United States has 37 stadiums proposed across 34 cities including Lambeau Field in Green Bay, AT&T Stadium in Dallas, Soldier Field in Chicago and the Los Angeles Memorial Coliseum.
Mexico has three stadiums proposed in three cities.
TSN's Matthew Scianitti says other CFL stadiums could be used as team training facilities.
Morocco has also said they would bid for the 2026 World Cup.