SK edges Fnatic to win DreamHack Summer
Andrew Robichaud, TSN.ca Staff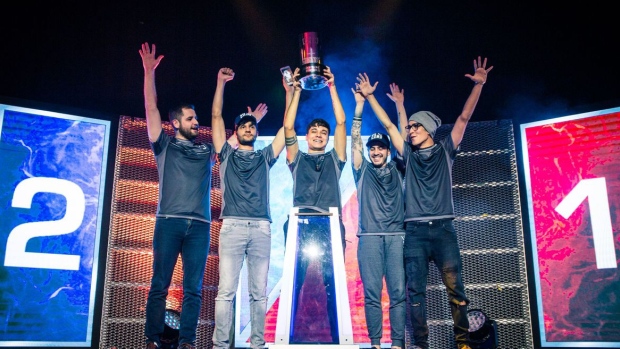 SK Gaming spoiled the party in Sweden with a 2-1 win over Fnatic in the grand finals to win DreamHack Summer.
Identical victories on Inferno and Mirage secured the title for the Brazilian club and the top prize of $50,000.
SK opened the series on its map choice of Inferno and defended their choice early on the counter-terrorist side. Fnatic rallied late but SK held on for a 8-7 halftime lead.
The second half was dominated by SK and they gave up only one of the next nine rounds to take the opening map 16-8 for the series lead.
With their backs against the wall, Fnatic had a response for every SK advance on Overpass and cruised to a 13-2 halftime lead from the CT side. They wasted little time in the second half, grabbing the pistol round and giving up just two rounds en route to a 16-4 win.
With all the momentum on their side, Fnatic fell flat in the third and deciding map. They stumbled to a 8-7 halftime deficit that could've been much worse if not for the heroics of Dennis "dennis" Edman and Olof "olofmeister" Kjabjer.
SK would run with the halftime lead and grab the opening pistol round of the second half. The Brazilians overwhelmed the Swedes from the terrorist side and relinquished only one round in the second half on their way to a 16-8 victory and the tournament title.
SK has now won three championships in 2017, including the Intel Extreme Masters Season XI World Championship, and are poised for a deep run at the PGL Krakow Major in July.