DE Chick signs two-year deal with Ticats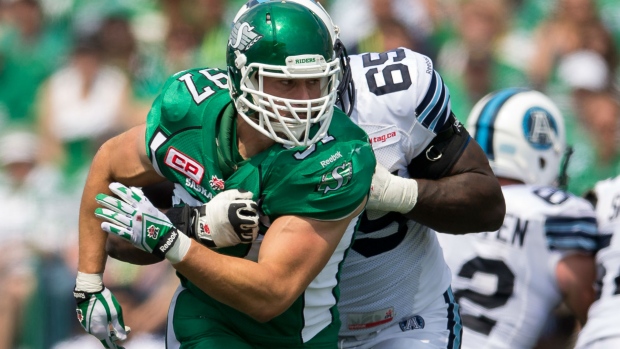 John Chick has officially signed with the Hamilton Tiger-Cats.
Hamilton announced the move Wednesday, two weeks after the Saskatchewan Roughriders released him in a surprise move.
"John is an incredible talent that brings significant CFL experience, professionalism and a winning pedigree to our team," Tiger-Cats GM and head coach Kent Austin said in a team release. "He has the ability to create pressure on the quarterback and has been solid against the run throughout his career. We're thrilled to be able to bolster our defence with a player of his caliber."
Chick spent six seasons in Saskatchewan, winning the Grey Cup in 2007 and the Most Outstanding Defensive Player award in 2009 before playing in the NFL.
He returned to the Roughriders in 2013 and won his second Grey Cup with the team.